Hangzhou college student entrepreneurship competition attracts global talent, investment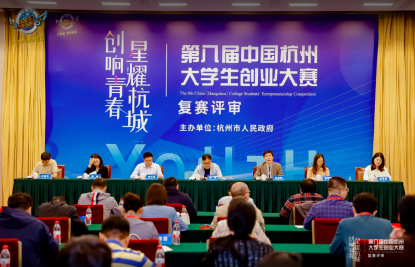 The eighth China (Hangzhou) College Students' Entrepreneurship Competition concludes its second round. [Photo/WeChat account: welianapp]
The eighth China (Hangzhou) College Students' Entrepreneurship Competition concluded its second round recently, with 400 projects from both China and overseas emerging as finalists, local media outlets reported.
Projects that are carried out in Hangzhou within one year after the competition can apply for up to 1 million yuan ($144,753) in support funds.
The competition, the first of its kind in China organized by a local government targeting college students from home and abroad, has been held every two years since 2008. It has attracted more than 18,000 projects from across the globe, and more than 600 excellent projects have been carried out in Hangzhou with a total registered capital of nearly 1.1 billion yuan.
"Hangzhou boasts advantages in digital economy, intelligent manufacturing, and automotive electronics. It also has strong innovation and entrepreneurship policies," said Ge Feng, a PhD graduate of the Department of Electronics at Tsinghua University.
His project, the Positioning Perception Network, has been shortlisted for this year's edition. It aims to solve problems related to three-dimensional positioning in complex environments and has been regarded as an indoor "Beidou satellite". It can be widely used in industrial internet of things, safety supervision, intelligent vehicles, and other fields.
The number of participating universities and projects and overall project quality have set new records in this year's competition. According to statistics, the competition received 4,655 project applications from 1,047 universities, including 159 overseas student entrepreneurship projects from prestigious schools such as Harvard, Stanford, and Cambridge.
The projects involved five major industrial circles, including intelligent internet of things, biomedicine, high-end equipment, new materials, and green energy, which are highly compatible with Hangzhou's key industries.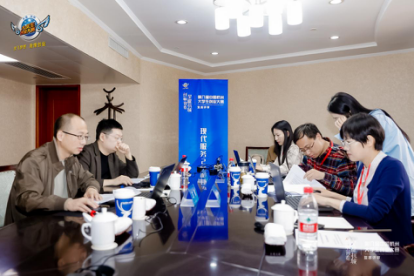 A panel of judges assesses projects submitted by college students. [Photo/WeChat account: welianapp]
August 4, 2023

July 27, 2023