Hangzhou honors 'digital artisans' for the first time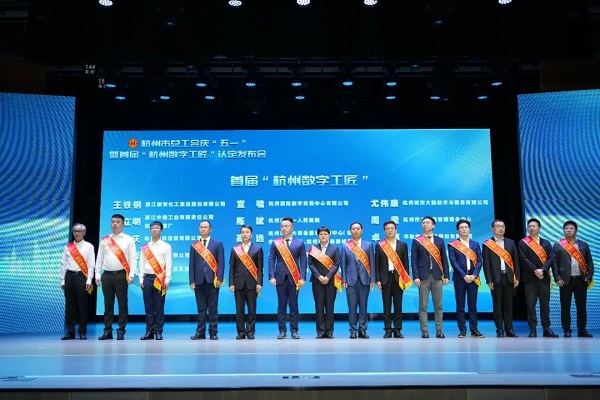 Hangzhou honors a group of digital artisans on April 26. [Photo/WeChat account: gh_27d6aced21ad]
The Hangzhou Labor Union held the first "Hangzhou Digital Artisan" award ceremony on April 26, announcing the official list of 50 "Hangzhou Digital Artisans" and 10 nominees for the award.
The award focuses on the digital economy and aims to promote its stability and quality by focusing on key industries such as the internet of things, big data, cloud computing, industrial internet, blockchain, artificial intelligence, virtual reality, and augmented reality.
Many of the recipients of the honorary title are digital talent from leading listed companies, national manufacturing champions, unicorn companies, national-level specialized and innovative "Little Giant" enterprises, provincial and municipal future factories, and provincial industrial internet platforms.
Those recognized as "Hangzhou Digital Artisans" will be awarded a certificate, medal, and commemorative gift, and will be recommended for other titles such as "Zhejiang Artisan" and "Hangzhou Artisan".
They will also be able to participate in various activities organized by higher-level labor unions, including model worker training, free medical treatment for frontline workers, and digital artisan forums.
The award aims to strengthen team-building among digital artisans in the city, provide high-quality talent support for Hangzhou, and promote the high-quality development of the digital economy in Hangzhou.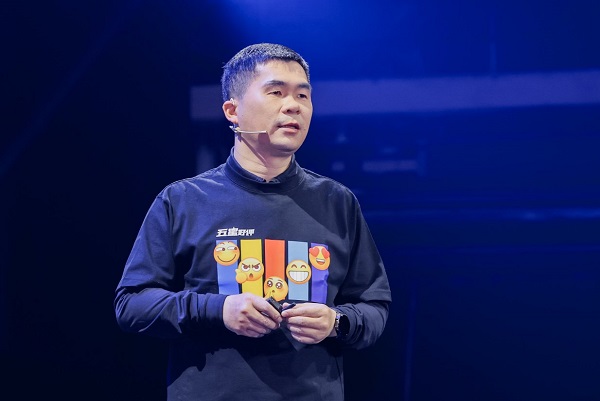 Ye Jun, chairman of the online meeting app Ding Talk, is honored as a "Hangzhou Digital Artisan". [Photo/hexun.com]
August 4, 2023

July 27, 2023