Chinese, foreigners celebrate Start of Summer in Gongshu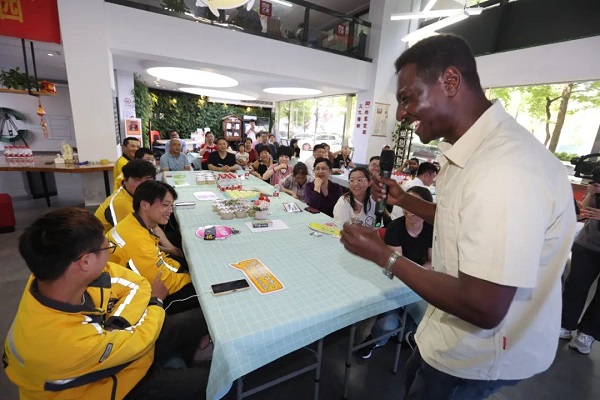 A foreign volunteer teaches English to food delivery workers. [Photo/WeChat account: whfb_2014]
The Modern City community in Wenhui sub-district, Gongshu district, Hangzhou recently launched an English Festival to welcome the upcoming Asian Games and held a traditional English salon event for the Start of Summer.
Several foreign volunteers from Sudan and Romania, along with local residents and food delivery drivers, gathered at the community to learn and practice English while cooking black rice and experiencing traditional summer customs.
The Modern City community has been committed to creating a culture of mutual integration between Chinese and foreign residents in recent years. For example, international residents were invited to participate in various community activities and self-governance, and as a result, the community was recognized as a model of internationalization in Hangzhou in 2017.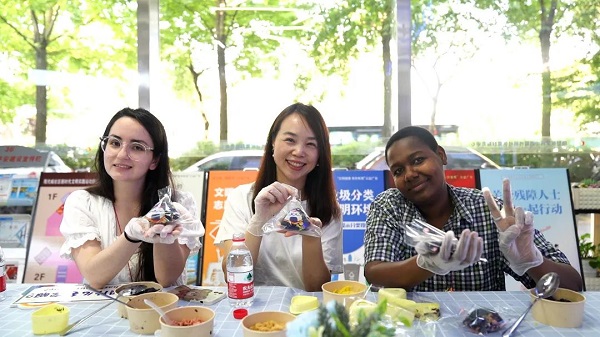 Foreigners learn to make black rice balls from a local resident. [Photo/WeChat account: whfb_2014]
August 4, 2023

July 27, 2023