Hangzhou's investment in manufacturing increases in Q1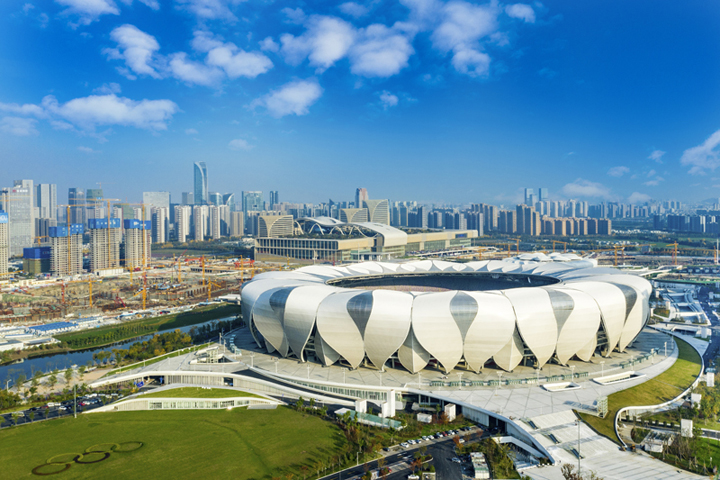 A bird's-eye view of Hangzhou. [Photo provided to ehangzhou.gov.cn]
Hangzhou's investment in manufacturing increased by 48.1 percent year-on-year in the first quarter as the capital of East China's Zhejiang province strived to improve its business environment to attract high-quality projects in the field of manufacturing, local media reported.
In the Tonglu Economic Development Zone in western Hangzhou, the power battery project of auto giant Geely, with a total investment of about 5 billion yuan ($723 million), completed an investment of 220 million yuan in the first quarter, driving the manufacturing industry investment in Tonglu county to increase by 48.4 percent year-on-year.
Major manufacturing projects worth over 1 billion yuan accounted for 32.5 percent of the total manufacturing investment in the first quarter and nearly 60 percent of the city's investment in new projects.
Last year, Hangzhou launched the construction of five major industrial ecosystems: intelligent Internet of Things, bio-pharmaceuticals, high-end equipment manufacturing, new materials and green energy.
In the first quarter of this year, investment in key industries related to the five major industrial ecosystems grew rapidly, with the computer, communication, and other electronic equipment manufacturing industries growing by over 50 percent year-on-year, the pharmaceutical manufacturing industry growing by over 100 percent year-on-year, and the electrical machinery and equipment manufacturing industry growing by 60 percent year-on-year.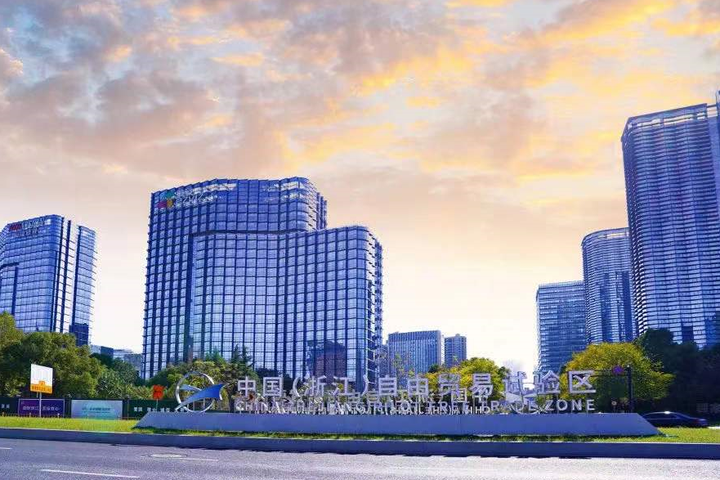 The China (Zhejiang) Free Trade Zone. [Photo provided to ehangzhou.gov.cn]
August 4, 2023

July 27, 2023