5th China Opera Festival opens in Hangzhou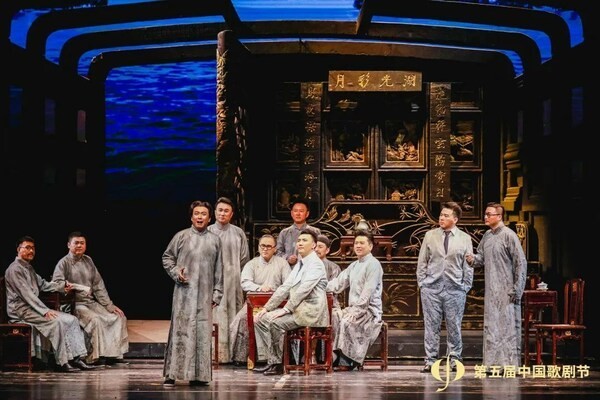 An opera is staged at the 5th China Opera Festival in Hangzhou. [Photo/hangzhou.com.cn]
The 5th China Opera Festival, hosted by the Ministry of Culture and Tourism and the Zhejiang Provincial Government, opened at the Zhejiang People's Congress Hall on May 12 and will last for a month.
The national-level festival is held once every three years, and since 2011 has been held in Fujian, Hubei, Jiangsu and Shandong provinces, showcasing a large number of outstanding works and talents.
This year's festival kicked off with The Red Boat, a grand production that originated from Zhejiang and vividly retells the history of the Communist Party of China. It promotes the spirit of the great founding of the Party and depicts the glorious journey of the Party's pioneering revolution.
This year's festival covers a wide range of subjects and styles. Among the participating works, 19 are newly-created, such as Overseas Compatriots, Singing in Nanniwan, A River Flows Eastward, The Pioneer, Love Song of Kangding, and Three Locks.
In addition, five classic Chinese and foreign opera works such as The White-Haired Girl and Xiao Erhei's Wedding will also be performed at the festival.
The festival has become a platform that not only promotes the preservation and development of Chinese opera but also enhances cultural exchange and cooperation between China and other countries. Through the event, audiences can experience the richness and diversity of opera and witness the creative vitality of contemporary opera in China.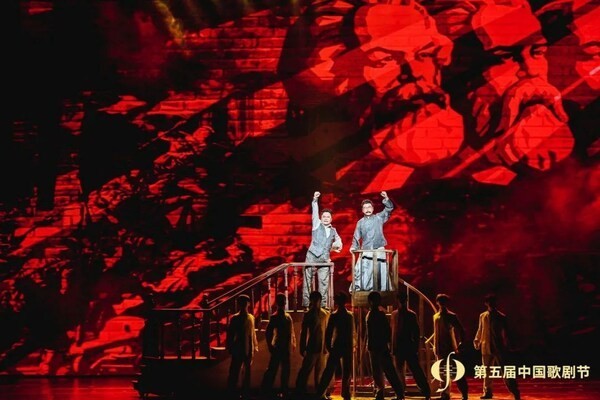 An opera is staged at the 5th China Opera Festival in Hangzhou. [Photo/hangzhou.com.cn]
August 4, 2023

July 27, 2023