Pyramid-like building bolsters Hangzhou's city image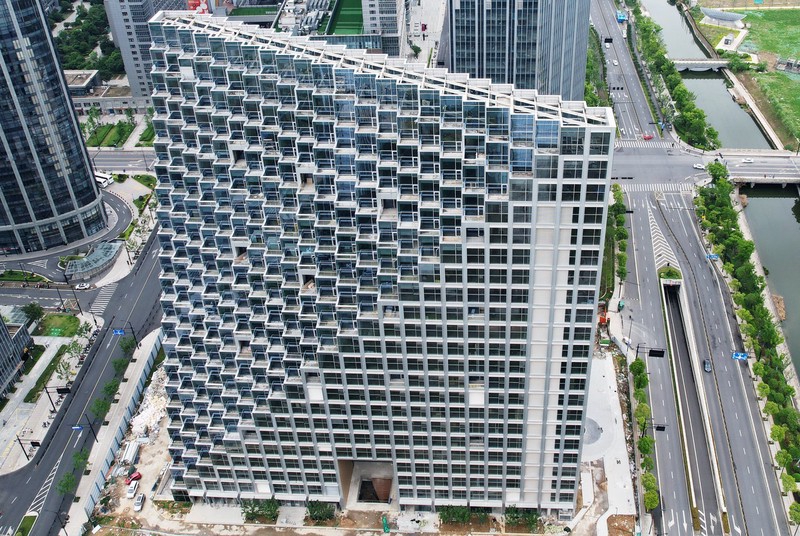 A bird's-eye view of the Xinhu Center Complex, which features a pyramid-like structure. [Photo/IC]
An impressive architectural structure in Hangzhou resembling a pyramid recently went viral online, local media outlets reported.
Main construction on the Xinhu Center Complex, the pyramid-like building in Hangzhou Future Sci-Tech City, was recently completed. It was designed by the Office for Metropolitan Architecture and has been recognized as one of the "30 Most Anticipated Buildings Worldwide."
The complex is set to become a hub for hotels, commercial spaces, and apartments. It boasts a central courtyard garden and features an 88-meter-high stargazing atrium and an indoor sky-viewing platform.
The futuristic design and grand scale of the Xinhu Center Complex has captured the imagination of the public, sparking discussions about its potential significance and impact on the city's skyline. Its pyramid-shaped silhouette, resembling a beacon of innovation and progress, has become a symbol of Hangzhou's commitment to embracing cutting-edge technology and architectural marvels.
As Hangzhou continues to solidify its position as a leading technological and cultural hub, projects like the Xinhu Center Complex contribute to the city's evolving landscape, reinforce its reputation for embracing innovation and forward-thinking concepts, and reflects its vision of creating a vibrant and interconnected community.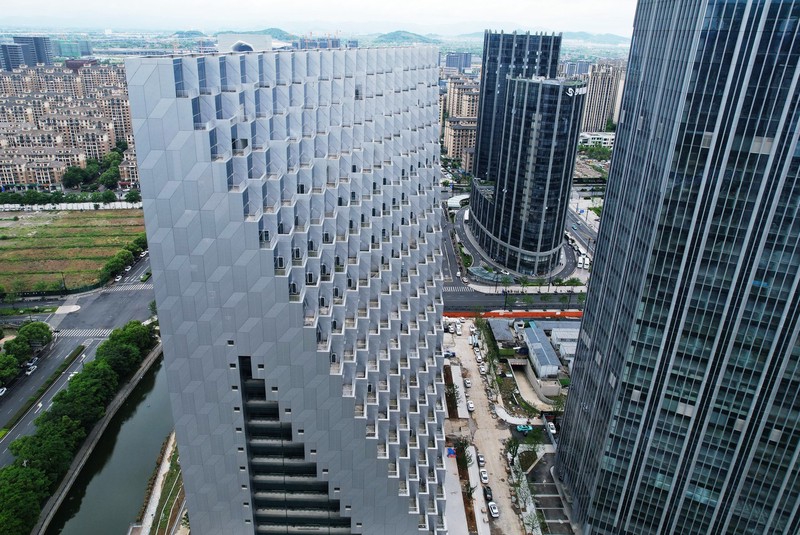 A bird's-eye view of the Xinhu Center Complex, which features a pyramid-like structure. [Photo/IC]
August 4, 2023

July 27, 2023