Unique tea shop in Hangzhou empowers young adults with intellectual disabilities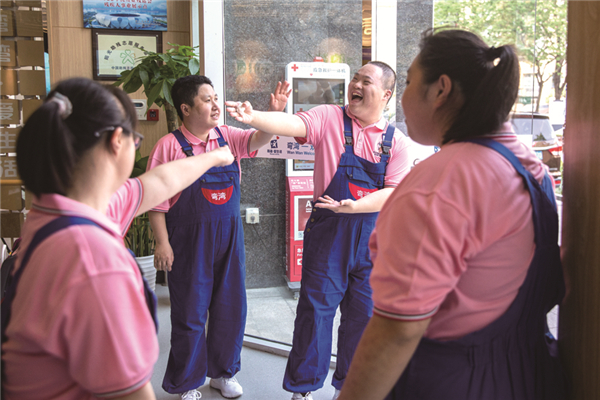 Staff members from the "Wanwan i Life" tea shop. [Photo/hangzhou.com.cn]
At 129 Kaixuan Road in Hangzhou, there is a small tea shop called "Wanwan i Life". The humble storefront sells a variety of beverages, including black tea, milk tea, and coffee, seemingly no different from other drink shops.
However, what makes this shop special is that its employees are young adults with intellectual disabilities.
At around 3 pm on May 26, two men visited the tea shop and wanted to buy 80 cups of milk tea. The shop staff were worried that they might run out of their homemade "bubbles", or tapioca balls, but the young men reassured them, saying it was alright to mix in other drinks if necessary. They wanted a total of 80 cups to be given to every person in their company.
Three shop employees and two teachers worked together and packaged the drinks, taking over an hour.
Ziyi, the manager, stated that it was the largest order she had received since taking charge of the shop. Despite the challenge, she was happy to do what she could.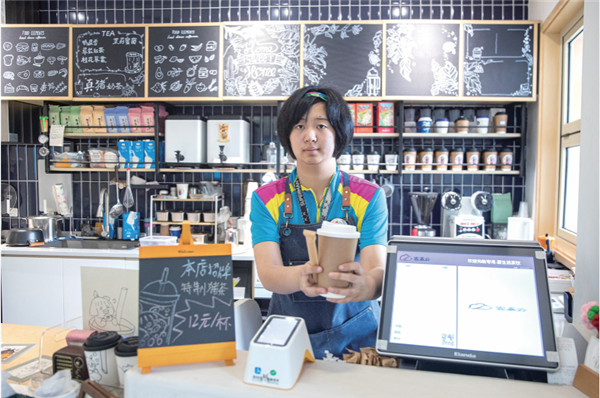 Ziyi is the manager of the tea shop as well as a talented artist who hand-draws and designs various cartoon posters and promotional elements for the shop. [Photo/hangzhou.com.cn]
The tea shop, the latest subsidiary of the Wanwan Care Center, opened in March this year, and the milk tea and coffee are all prepared by the trainees themselves. Even the tapioca balls in the milk tea are made in-house.
August 4, 2023

July 27, 2023