Beyond the Games| Hangzhou Asian Games Museum opens to the public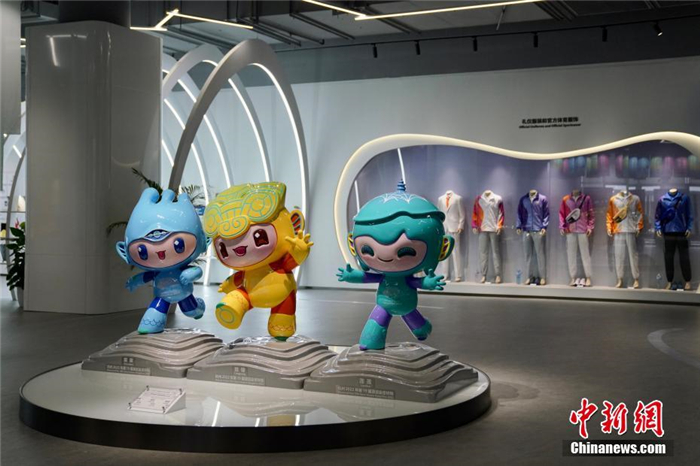 Statues of the mascots of the 19th Asian Games Hangzhou 2022. [Photo/chinanews.com]
The Hangzhou Asian Games Museum opened its doors to the media for the first time on June 13, marking an important milestone in the preparations for the upcoming event.
The museum, located within the Hangzhou Olympic Sports Center Stadium, covers an exhibition area of approximately 5,400 square meters and serves as an immersive interactive center, showcasing the journey of organizing the Hangzhou Asian Games, promoting the games' history and cultural exchange, and providing an opportunity for the public to experience the vibrancy of sports.
As the countdown to the Hangzhou Asian Games continues, the museum stands as a beacon of anticipation and excitement. It invites locals and visitors alike to immerse themselves in the spirit of the Games, offering a glimpse into the grandeur and significance of this international event.
The museum promises to be a remarkable destination for sports enthusiasts, history buffs, and anyone seeking to be inspired by the unifying power of sports and the enduring legacy of the Asian Games.
August 4, 2023

July 27, 2023