Emperor's pastry becomes cherished Hangzhou treat
A snack fit for an emperor, these Wushan crispy cakes are set to tempt carb-loading athletes at this year's Asian Games, which are expected to take place from September 23 to October 8, 2023 in Hangzhou, east China's Zhejiang.
Sharing a name with the city's Wushan scenic area, the rich pasty is said to have been served to Emperor Taizu, the founder of the Song Dynasty (960-1279). Today, it can still be savored in Hangzhou at spots such as Hefang Pedestrian Street.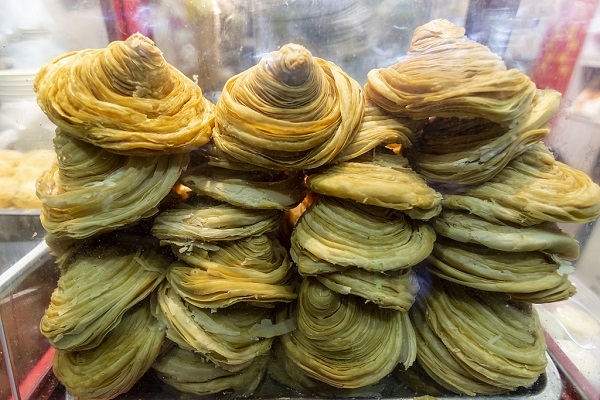 An undated photo shows Wushan crispy cakes at a stall in Hefang Pedestrian Street, Hangzhou, Zhejiang. /CFP
August 4, 2023

July 27, 2023