Hangzhou to build national base for intl cultural trade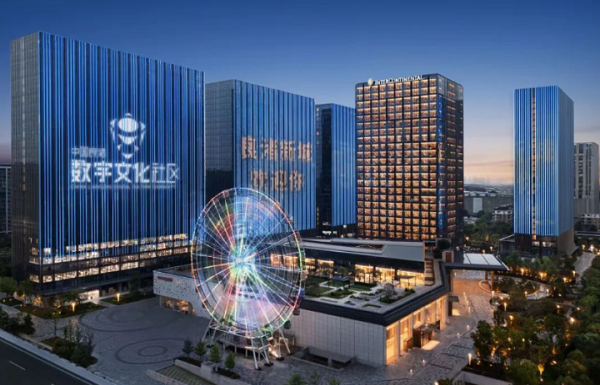 A rendering of the National Base for International Cultural Trade, Hangzhou. [Photo/tianmunews.com]
Hangzhou, capital of East China's Zhejiang province, was recently included by the Ministry of Culture and Tourism as one of the 12 cities to build national bases for international cultural trade.
The base is the only such cultural establishment in Zhejiang and will be constructed by the Hangzhou municipal government and operated by the Hangzhou Liangzhu Cultural City Group Co.
The base is located in the Liangzhu Digital Cultural Community in Yuhang district. It aims to deepen cultural trade channels and enhance the public services and platform functions of the base.
The base, leveraging the industrial foundation of the Liangzhu Digital Cultural Community, is building a functional layout following the principle of "one core, two areas, and multiple ends."
The "one core" refers to the core service carrier of the base, which utilizes 170,000 square meters of industrial space in the digital cultural community. It harnesses the synergistic effect of digital cultural enterprises with gaming, film and television, animation, livestreaming, and digital technology at its core, thereby forming the gravitational center of digital cultural resources.
The "two areas" refer to the core service carrier area and the expanded service carrier area. This involves the construction of various industrial spaces around the community, including the Wanmoude Digital Cultural Industry Park, Qimeng Cross-border E-commerce Park, Digital Culture Trendy Living Block, and Digital Content Industry Creative Base.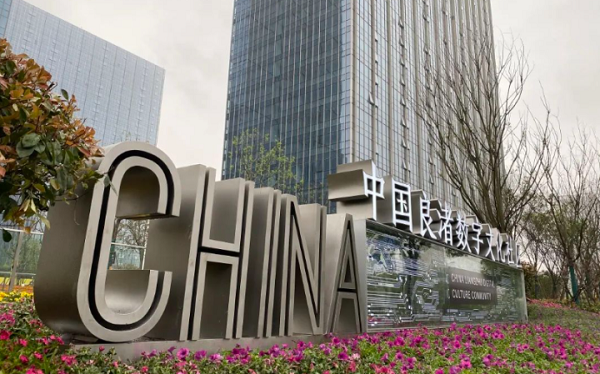 The Liangzhu Digital Cultural Community in Yuhang district. [Photo/tianmunews.com]
August 4, 2023

July 27, 2023