Hangzhou promotes food culture in Thailand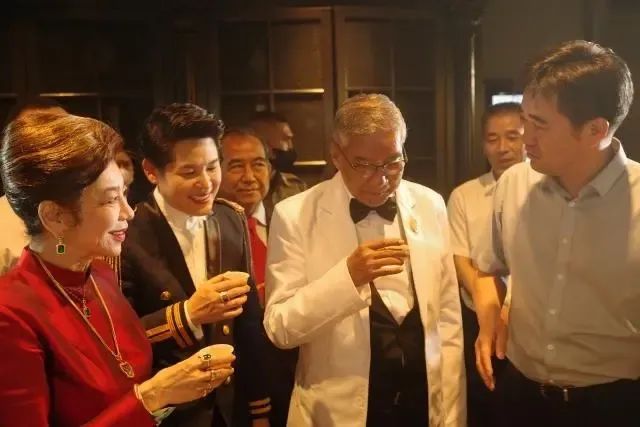 The Thailand leg of the Hangzhou Food Culture Promotion and Appreciation Activity is launched in Bangkok on June 28. [Photo/WeChat account: aseanchinacentre]
The Hangzhou Food Culture Promotion and Appreciation Activity (Leg of Thailand) was launched in Bangkok, capital of Thailand, on June 28 as part of efforts by Hangzhou, capital of East china's Zhejiang province and host city of the Asian Games, to promote Chinese cuisine around Asia, local media reported.
About 100 people participated in the event, including Thailand Prince M.L.Supab Pramoj, Thailand Princess Marini, leaders in the political, commercial and academic circles of China and Thailand, representatives from mainstream media, and representatives from catering enterprises. They tasted Hangzhou cuisine and enjoyed Chinese culture.
At the site, the Hangzhou Food Delegation presented the most classic Hangzhou cuisine, such as Dongpo Braised Pork, Song Sister Fish Soup, Dragon Well Tea Shrimp, served alongside spicy Thai-style grilled fish and sour and spicy soup, bringing together the delicate and elegant taste of Hangzhou cuisine and the vibrant flavors of Thailand. A cooking skills show was also presented.
Next, the Hangzhou Food Delegation will visit Japan to hold a tasting activity and cooking skills exchange in Tokyo and Osaka so as to strengthen cultural and economic exchange between cities through cuisine.
As the Hangzhou Asian Games approach, the Hangzhou culinary delegation is taking Hangzhou cuisine abroad, sharing the "Chinese story" through its delightful flavors. This will not only enhance Hangzhou's international reputation, prestige, and influence but also serve as a vibrant medium for people-to-people connectivity along the "Belt and Road."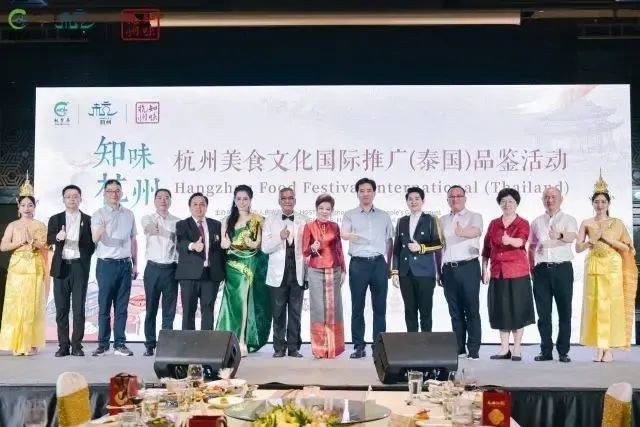 The Thailand leg of the Hangzhou Food Culture Promotion and Appreciation Activity is launched in Bangkok on June 28. [Photo/WeChat account: aseanchinacentre]
August 4, 2023

July 27, 2023