Where to get great barbecue during grilling season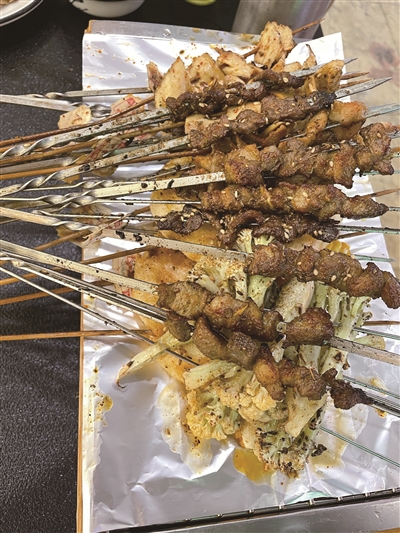 Tasty barbecue with Zibo style in Hangzhou. [Photo by Li Zheng/hangzhou.com.cn]
Are there any special late-night snacks around Hangzhou? Here are some local barbeque sites for barbecue lovers.
Summer is a great season for barbecue, as people gather at restaurants or near their homes. You may like these indoor or outdoor barbecue places:
Zibo Barbecue
The rising popularity of Zibo barbecue has inspired Hangzhou to further develop its night fairs. Two barbecue restaurants situated on Gaosha Commercial Street sell uniquely-flavored Zibo barbecue. The cost for two customers is around 300 yuan ($41.4), and the barbecue is rich in flavor. It is said to be worth lining up for more than two hours for.
Address: Qiantang district, Gaosha Commercial Street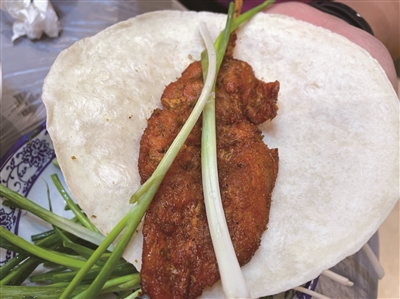 Tasty barbecue with Zibo style in Hangzhou. [Photo by Li Zheng/hangzhou.com.cn]
Hongtao Barbecue
This may bring back some memories! Go and get a hint of roast meat from Northeast China, as well as streaky pork with exclusively-prepared fixing sauce and seasoning. It is generally delicate but cost-effective and definitely worth a try.
Address: No 1035 Shangtang Road; No 198 East Zhoushan Road
Jiuxi tea garden
Here it's best to bring your own food and ingredients. A large stove costs 30 yuan and can be shared by 5 to 6 people. Tables and chairs are also supplied.
Transportation: Take bus No 4, 308, or 324 and get off at Jiuxi station.
Breeze-ruffled Lotus at Quyuan Garden
It can be a bit crowded and noisy. Costs 50 yuan to 80 yuan for 5 people, including a 100-yuan deposit for the stove. Card games and tea parties are good choices here.
Transportation: Take bus No 7 to Yanggong Causeway, near the west gate of the park.
Hangzhou Botanical Garden
A quiet and secluded place for those who enjoy barbecue. Costs around 80 yuan for 8 people, and includes card games, fishing and tea.
Transportation: Take bus No 7 to the Hangzhou Flower Nursery.
August 4, 2023

July 27, 2023