Farming-themed reality show a hit online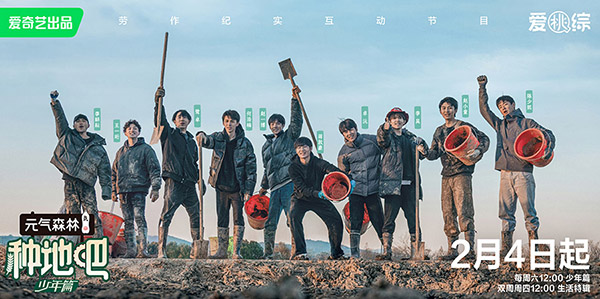 A poster for Become a Farmer. [Photo/The official Weibo account of iQIYI]
The farming-themed reality show Become a Farmer has taken Chinese social media by storm, shining a spotlight on agriculture – a crucial part of Chinese culture. The word "farming", however, may be unfamiliar to many young urban Chinese.
In an effort to connect these individuals with the agricultural industry, the 50-episode variety show tackles the topic by inviting 10 young men from various fields to experience life on the farmland. It offers insights into farming practices and modern agricultural production.
The show, which debuted in early February, was widely acclaimed online and rated a 9 out of 10 on Douban, a major Chinese review website. In May, it was nominated for the esteemed Magnolia Award for Best Variety Program at the 28th Shanghai TV Festival.
Produced by iQIYI, a leading streaming platform in China, Become a Farmer is an interactive reality show presented in documentary style.
The show features 10 Gen-Z men aged between 18 and 27. They immerse themselves in farming activities in Sandun of Hangzhou city in East China's Zhejiang province.
Through a span of 190 days on 142 mu (approximately 9.5 hectares) of land, the cast members engaged in various tasks such as sowing, irrigating, fertilizing and harvesting. They started with limited resources, including a piece of land, dilapidated houses and a few ponds, and gradually built their lives from scratch.
Yang Changling, chief director of the program, said the show's intention is to showcase the practice of farming through a documentary lens. By sharing these young people's experiences and stories of personal growth, the series aims to enhance the audience's understanding of agriculture and raise awareness of food security.
Wu Han, the program's producer, said the show will help promote traditional Chinese farming culture while facilitating communication and understanding between urban dwellers and rural residents.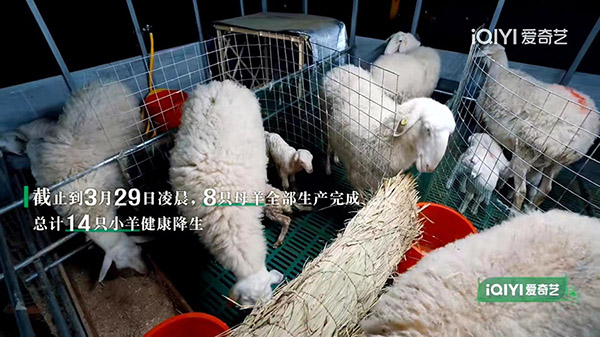 A scene from Become a Farmer. [Photo provided to chinadaily.com.cn]
In addition to the main features, the cast members also documented their experiences through vlogs to offer a closer look at their personal journeys.
In one vlog, 22-year-old He Haonan recorded how they built a hen house from scratch. In another, 27-year-old Jiang Dunhao and his team members dig up fresh bamboo shoots in the early morning which later sold out online.
Recalling his experiences taking part in the birth of lambs, Jiang wrote on China's Twitter-like platform, Weibo: "One particular moment touched me: I saw the initial struggles of a newborn lamb as it repeatedly failed to stand up, but after a long rest, it summoned all its strength and finally rose. Then the second lamb was born and slowly stood up as well."
To sell their products, the cast members established an official company. They used livestreams on social media to sell their goods, becoming a smashing success — for instance, 1,000 rose gift boxes were sold out in seconds.
The reality series has generated interest in farming among the young, leading the Communication University of China to launch an initiative called "Let's Farm Together". Under the initiative, a group of students joined the cast members in April to take part in agricultural activities and learn about modern farming techniques.
Become a Farmer has emerged as an influential show that not only entertains but also educates. Its success is reflected in the praise it has won on platforms like Weibo.
"This is a very meaningful program. It enlightened me on the process of cultivating a grain of rice... It has also awakened my concern for laboring people around me. Truly, it is an excellent show," one user wrote.
Another said: "After watching the program, I learned that sowing involves plowing, land preparation and fertilization... I am amazed at the advanced modern agricultural technology and feel sympathy for the hard work of farmers who establish deep roots in the land but only rely on the weather for their harvest."
August 4, 2023

July 27, 2023