Hungarian aristocratic textiles exhibited in Hangzhou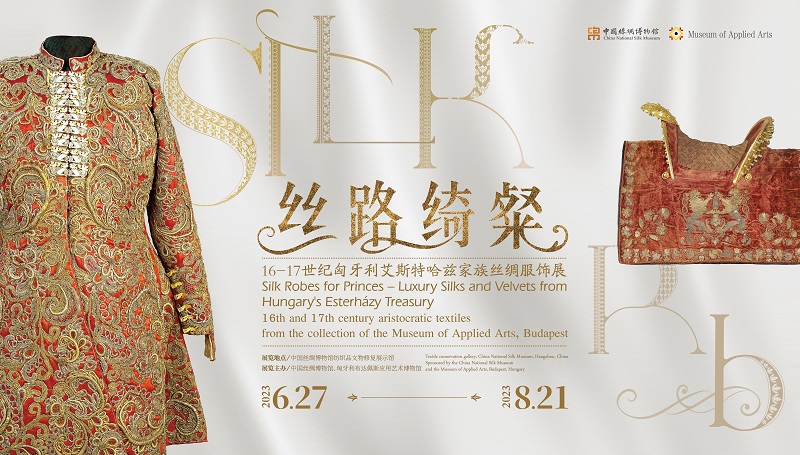 An exhibition on the 16th and 17th century aristocratic textiles from the collections of the Museum of Applied Arts in Budapest opens at the China Silk Museum in Hangzhou, capital of East China's Zhejiang province. [Photo/chinasilkmuseum.com]
An exhibition titled Silk Robes for Princes – Luxury Silks and Velvets from Hungary's Esterhazy Treasury recently opened at the China Silk Museum, highlighting 16th and 17th century aristocratic textiles from the collections of the Museum of Applied Arts in Budapest.
The exhibition includes more than 30 artifacts, including silk garments, home decor, and ceremonial items of the Esterhazy Treasury, a noble family from Hungary, showcasing the history, culture and diverse lifestyles of this prestigious lineage.
The exhibition features a wide array of silk robes, each intricately woven and embroidered with remarkable craftsmanship. These luxurious garments, once worn exclusively by princes and nobles, symbolize the elegance and social status of the wearer. The meticulous attention to detail and the vibrant colors of the fabrics transport visitors to a bygone era of grandeur and splendor.
The China Silk Museum, renowned for its dedication to the preservation and promotion of silk-related artifacts, serves as the perfect venue for the exhibition. The show will run until Aug 22.
August 4, 2023

July 27, 2023