Live artfully at Liangzhu's new landmark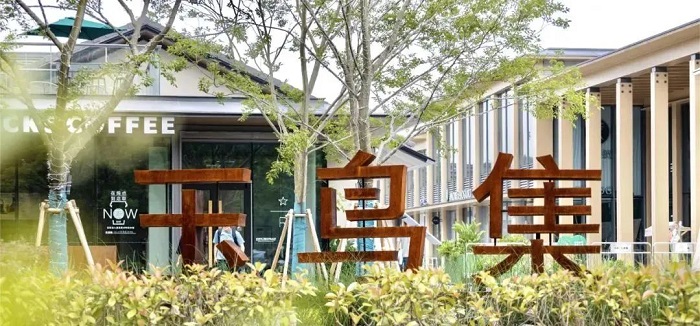 Birland is the latest addition to the Liangzhu Culture Village. [Photo/WeChat account: liangzhu5202]
The latest addition to the Liangzhu Culture Village, the Birland (玉鸟集), has recently opened to the public.
Spanning approximately 21,000 square meters, the commercial complex preserves the original essence and memories of the archaeological site and is expected to become a new artistic landmark in Hangzhou.
The complex has introduced over 100 brands catering to social interaction, art experience, cultural consumption and daily life, including the reopened Liangzhu Villager's Canteen and a newly opened pet-friendly Starbucks.
Designed by the renowned Chinese architect Liu Yichun, the "Grand Barn" particularly stands out. Most traditional barns are made of wood. The architect combined the modern clear water concrete architecture with the traditional Chinese double-pitched roof and beam-column structure, incorporating the Zen spirit of the Chinese architecture into the simplicity of modern styles.
Within the barn, the OW Space has inaugurated its first bookstore. As an integrated cultural and creative institution, the space has been devoted to physical cultural spaces, original content publishing, cultural salons, and creative gifts.
The Yang Liping Art Picture Image Exhibition recently commenced at the museum located at the Birland, which is named after the Spirit of Peacock, a masterpiece created by legendary Chinese dancer Yang Liping. The exhibition showcases a collection of classic stills and audiovisual works, documenting the artistic journey of Yang over her 50-year career.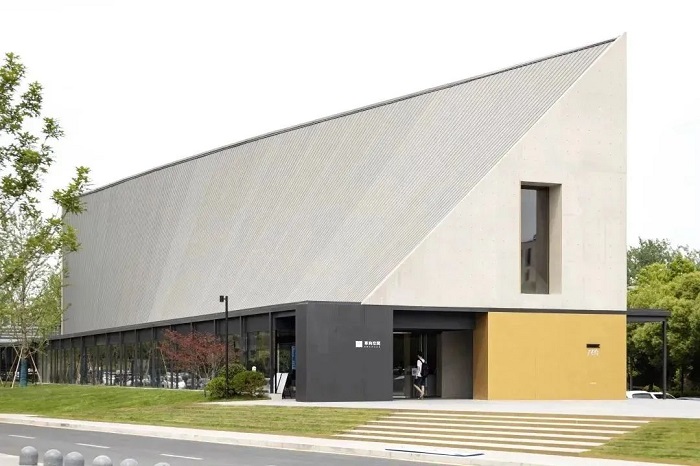 The "Grand Barn" is an iconic attraction of the complex. [Photo/WeChat account: liangzhu5202]
August 4, 2023

July 27, 2023