Meet the artworks of European grandmasters in Hangzhou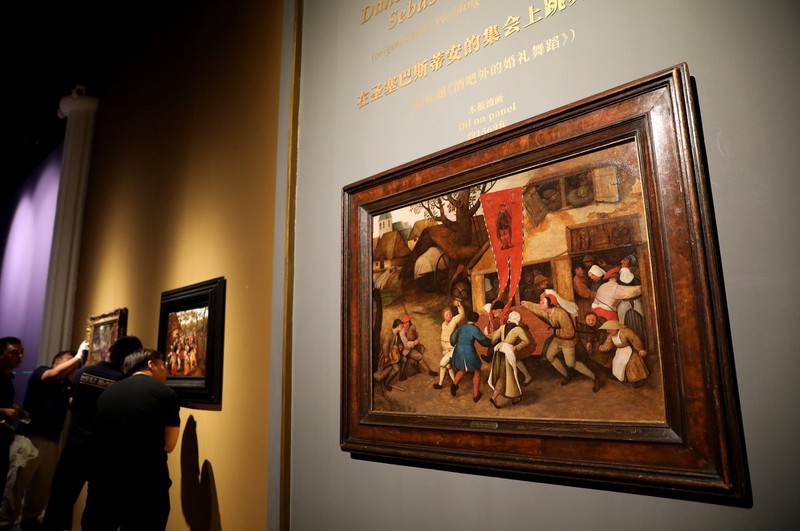 An exhibit. [Photo/IC]
Meet Brueghel, an exhibition on European painters from the 16th and 17th centuries will kick off in Hangzhou on July 22, local media outlets reported.
The exhibition will showcase 92 original paintings from nine painters of the Brueghel family, including 69 oil paintings and several watercolor paintings and engravings.
The expo comprises 64 classic works from the Brueghel family, including landscape paintings, allegorical paintings, and still life paintings. Some of the pieces are rarely shown to the public, and most of which are being exhibited in China for the first time.
Pieter Bruegel the Elder is widely regarded as one of the greatest painters of the 16th-century Netherlands and a pioneer of independent landscape painting in Europe. He was the first "peasant painter" in the history of European art and the last grandmaster of the Flemish school. The Brueghel family produced numerous artists over the course of 150 years, forming an illustrious art dynasty.
The exhibition will feature the most iconic peasant-themed works by Pieter Bruegel the Elder, making it a must-see for art enthusiasts and a chance to witness these masterpieces in person, a once-in-a-lifetime experience.
August 4, 2023

July 27, 2023