Zhejiang artisans craft stories of Asian Games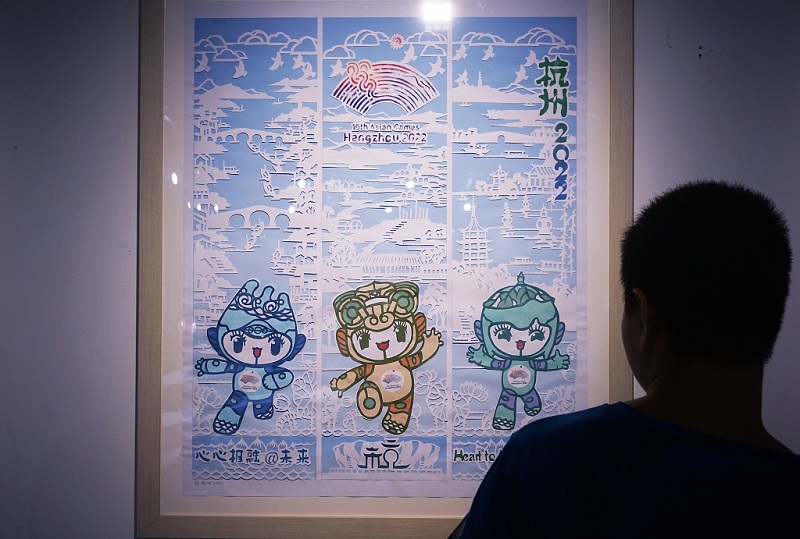 A paper-cutting work. [Photo/VCG]
Among the artisans are four "National Masters" of arts and crafts, three "Provincial Masters", and over 10 artisans who have been recognized under Zhejiang province's "Master Incubation Plan" and "Emerging Talent Program."
Wu Yaohui, a representative inheritor of the intangible cultural heritage of Yueqing boxwood carving, bears the title of a "National Master." Since last year, he has been crafting a collection of boxwood carvings that depict various Asian Games sports, completing more than 30 designs to date.
He selected traditional Chinese sports like table tennis, swimming, and gymnastics as his subjects. Prior starting his creative process, he studied the athletic postures of many athletes, especially those distinctive to China, like martial arts.
The exhibition, held at the Zhejiang Exhibition Center, is a tribute to the fusion of tradition and innovation. It will run until Aug 20.
August 4, 2023

July 27, 2023