New Hyatt Regency Hangzhou International Airport opens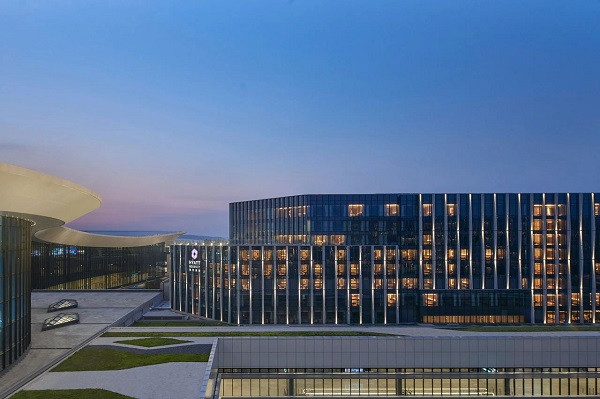 The Hyatt Regency Hangzhou International Airport. [Photo/WeChat account: dskbdskb]
Hyatt Hotels has unveiled its latest venture, the Hyatt Regency Hangzhou International Airport, featuring 336 rooms.
The new establishment stands at the heart of Terminal 4's transportation center, in the heart of the Hangzhou International Airport in Xiaoshan district. In fact, it's less than 100 meters away from the terminal, making it an incredibly convenient choice for travelers. What sets it apart is its direct connectivity to both the departure and arrival halls through indoor walkways.
Hospitality Net, a renowned global hospitality website, celebrated the opening of the hotel by highlighting, "The vibrant airport hotel offers seamless experiences for relaxing, meeting, and dining, just steps away from the terminal."
As the hotel takes its first steps in welcoming guests, it's poised to redefine the very concept of airport accommodations. Here, travelers can find a serene haven amidst the usual hustle and bustle of airport life. Whether for relaxation, meetings, or dining, the Hyatt Regency Hangzhou International Airport promises to be a seamless and tranquil escape for all.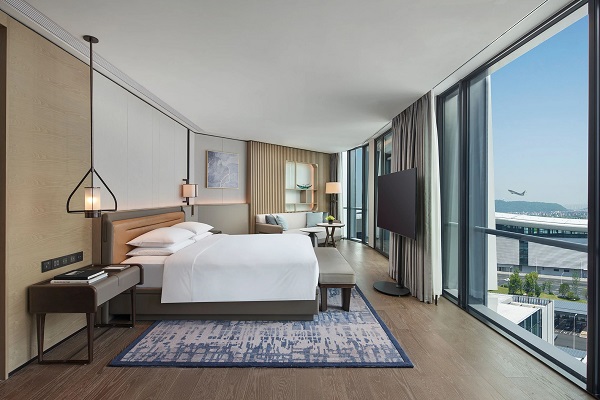 One of the hotel's guestrooms. [Photo/WeChat account: dskbdskb]
September 8, 2023

September 5, 2023

August 30, 2023