Costco to unveil inaugural Zhejiang outlet in Hangzhou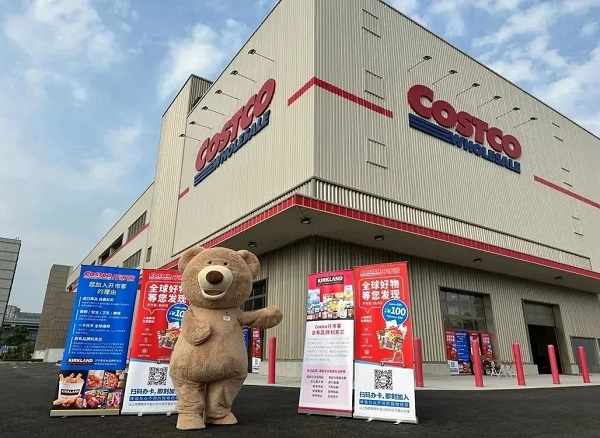 The US-based retail giant Costco. [Photo/CFP]
Hangzhou is gearing up to welcome one of the globe's foremost retail giants, Costco, as it prepares to launch its maiden Zhejiang outlet in Xiaoshan district on Aug 26.
The move solidifies Hangzhou's position as the fourth Chinese mainland city to embrace the presence of the iconic US brick-and-mortar warehouse.
Costco has situated itself within the Jiangnan Innovation Polis and boasts an investment of $160 million. Located about 400 meters from the Gengwen Road station on Metro Line 19, the store encompasses a sprawling area of 36,000 square meters. The first floor is designed as an 8-meter-tall shopping haven, while the second, third floors, and rooftop will be dedicated parking zones.
The store is thought to implement an appointment-based entry system before its official launch, with a daily visitor limit of 20,000 individuals.
Ranked as the world's fifth-largest retailer in 2022, boasting a total revenue of $219.2 billion, Costco ventured into the Chinese market with its first physical location in 2019. The venture proved to be a resounding success, with approximately 200,000 members signing up within the first few months.
Following its official launch in Hangzhou, the store is poised to generate an annual revenue exceeding 1 billion yuan ($136.2 million).
September 8, 2023

September 5, 2023

August 30, 2023