Event held in Hangzhou to showcase ancient archery culture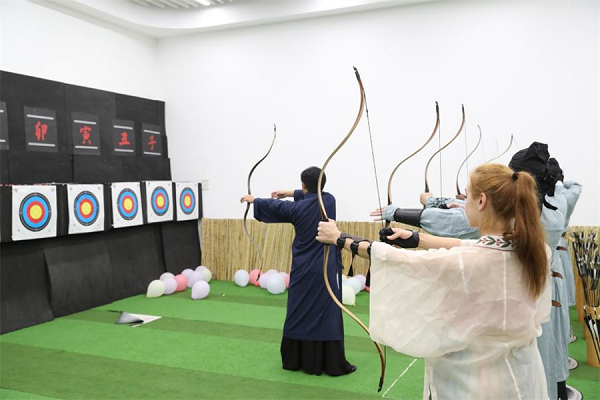 Foreigners try out archery. [Photo/hangzhou2022.cn]
When Song Dynasty (960–1279) paintings meet the Asian Games, what happens?
An event to use the arts of Song Dynasty to train riding and archery exercise was held in Hangzhou, capital of East China's Zhejiang province, on Aug 18 to present audiences a unique experience of the ancient games. Its focus was the painting Riding and Archery from the Song Dynasty.
Chen Silin, deputy secretary-general of the Zhejiang Province Recitation Association, co-hosted the event with Wu Ge, the specially-appointed archer from the Lingxiaogong Society of Zhejiang University and the curator of the Shichao National Art Gallery. Together, they led the audience into the painting and experienced the sport of archery in the Song Dynasty.
The painting Riding and Archery showcases the typical art of the Song Dynasty with its smooth and powerful lines, precise and concise figures, and elegant and refreshing colors. The painting depicts a warrior adjusting his arrow before a hunt.
Archery developed significantly in the Song Dynasty. Archery culture was thriving during this period and played a significant role in diplomacy, education, entertainment, and sports.
The event also featured international participants from Ukraine, Pakistan, Malaysia, Indonesia, and Burundi, who enthusiastically joined the archery experience and competition after receiving guidance from experts.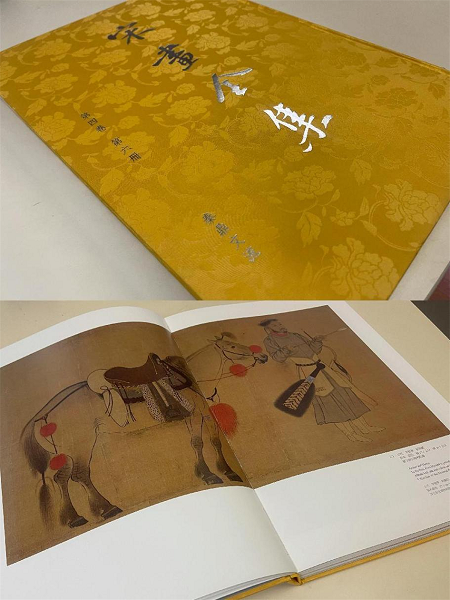 The ancient painting Riding the Archery. [Photo/hangzhou2022.cn]
September 5, 2023

August 30, 2023

August 25, 2023