Asia awaits Hangzhou Asian Games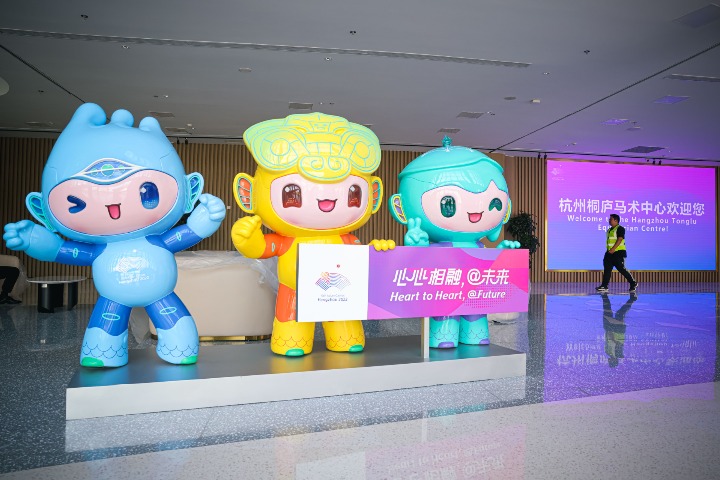 Statues of the mascots of the Hangzhou Asian Games. [Photo/IC]
With just one month left until the opening of the Hangzhou Asian Games, the Asian continent is becoming ever more charged with excitement.
As the host of the 2026 Asian Games, Japan has launched a webpage on its Olympic Committee's official site, providing a detailed overview of the Games as well as its origin, mascots, unique sporting events, and "most valuable athletes".
South Korean media is releasing a series of reports to generate excitement for the Games.
Charoen Wattanasin, vice-president of the National Olympic Committee of Thailand, said that Thai athletes have been preparing diligently for the Games.
Raja Randhir Singh, acting president of the Olympic Council of Asia, mentioned that Hangzhou has been well-prepared to host the Games since last year. "I believe we will witness the greatest Asian Games ever," he said.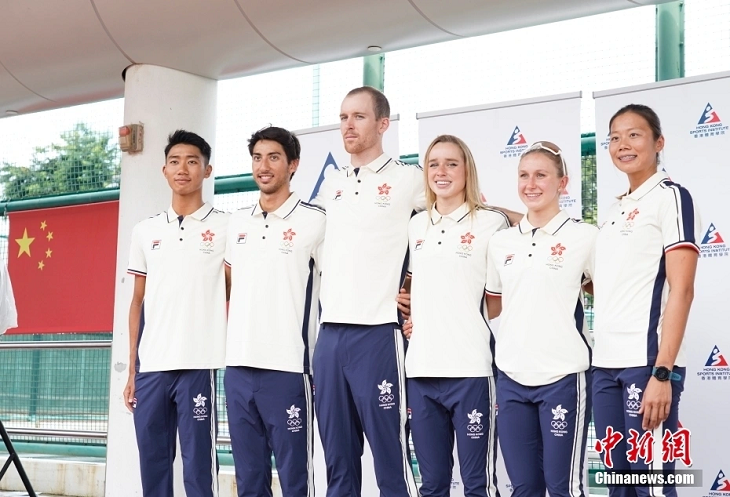 Members of the Chinese Hong Kong triathlon team. [Photo/chinanews.com]
The Hangzhou Asian Games will surpass previous games in terms of the number of events and scale of participation. Asian delegations are sending strong contingents, hoping for historic performances.
Beyond the competition, the Games serve as a vital platform for cross-cultural exchange and friendship.
"The Games demonstrate the essence of sports and its power to unite people. For many years, the Games have garnered attention and affection from people all over Asia and the world," said Wattanasin.
He said he appreciates the Hangzhou Asian Games' slogan, "Heart to Heart, @Future." He believes the theme is inspiring, conveying the importance of sincere interaction and hope for the future.
Yousef Al-Kuwari, director-general of the Kuwait Public Authority for Sports, expressed his hopes to foster people-to-people exchanges by sending sports delegations to China for the Games. He also said he looks forward to expanding sports cooperation with China, especially in areas like multifunctional sports facilities and soccer fields, where China possesses ample experience.
August 25, 2023

August 24, 2023

August 21, 2023