Hangzhou opens two sports cultural exhibitions to welcome the Asian Games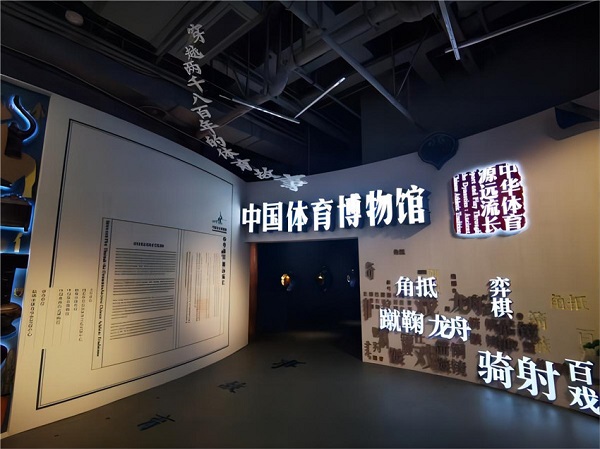 The entrance to the exhibition highlighting China's time-honored sports history and culture. [Photo/sports.gov.cn]
Two cultural exhibitions revolved around sports kicked off in Hangzhou on Aug 28 and will run throughout the duration of the Hangzhou Asian Games, ending on Oct 8.
The opening ceremony included a champion donation ceremony, during which Lou Yun, the champion of the men's gymnastics vault at the 1984 and 1988 Olympics, donated a commemorative plate from the 1988 Seoul Olympics to the Chinese Sports Museum.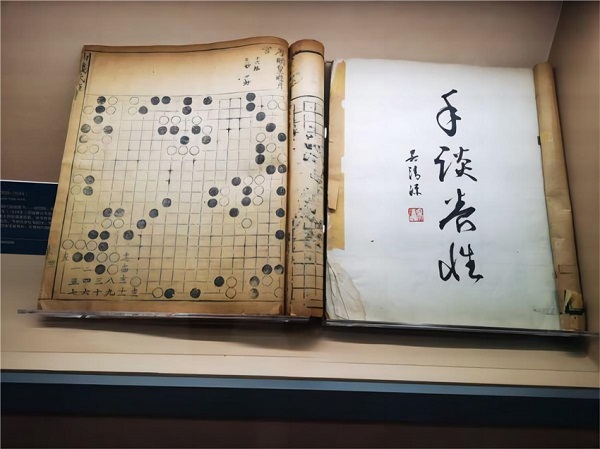 Xianji Wuku Yi Pu (Chess Manual of the Xianji Military Arsenal) of the Ming Dynasty (1279-1644). [Photo/sports.gov.cn]
The first exhibition, highlighting China's time-honored sports culture, is located at the Hangzhou Asian Games Museum, covering an exhibition area of 500 square meters. It showcases 138 ancient artifacts spanning from the Spring and Autumn Period (770-476 BC) to the Qing Dynasty (1644-1911), exploring nearly 3,000 years of sports history and culture.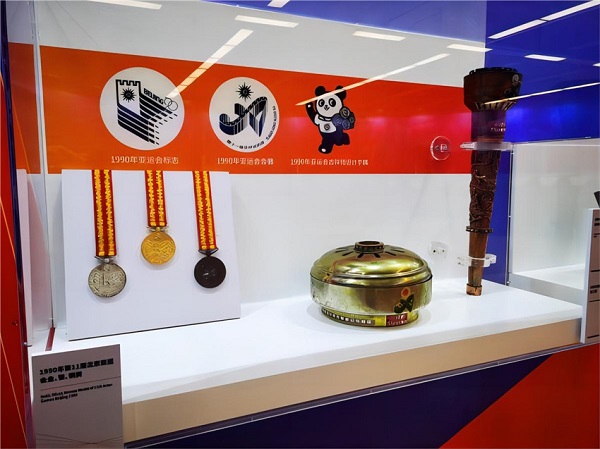 Exhibits from the 1990 Beijing Asian Games, including medals, flame box, and torch. [Photo/sports.gov.cn]
Another exhibition, hosted at the Hangzhou National Fitness Center with a total exhibition area of 1,000 sq m, features artifacts from the Chinese Sports Museum's modern collection and showcases sports-themed art collected from the public. It includes over 100 artifacts and more than 300 artworks, as well as the museum's collection of Olympic torches and medals from past Games.
During the exhibition period, a series of related events will also be held, including ancient sports experience events, a sports cultural and creative market, champion interactions, lectures on Chinese sportsmanship, collection donation ceremonies, art exchanges, and sports intangible heritage performances.
September 8, 2023

September 5, 2023

August 30, 2023