A colorful start to new school year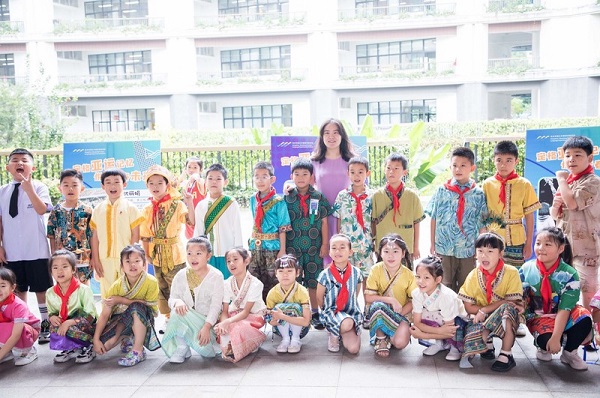 Students dress up in different national costumes. [Photo/IC]
As the school gates swung open on the first day of the new academic year on Aug 31, students of Hangzhou Qianjiang Experimental School returned to campus dressed in attire representing dozens of Asian countries.
The unique twist on the traditional back-to-school experience transformed their opening ceremony into a vibrant "fashion show", filling the campus with joy and celebration.
With the upcoming Asian Games in mind, the students decided to use the special occasion to learn more about the participating nations by donning their traditional clothing. The result was a colorful and diverse display of cultures that added an extra layer of excitement to the beginning of the school year.
From the intricate patterns of South Asian saris to the elegant silk kimonos of Japan, the students showcased the rich tapestry of Asian traditions. They took pride in their appearance, and the school's opening ceremony took on the character of a festive gathering.
The students delved into the cultures and histories of the countries they represented and gained a deeper understanding of the diversity and unity that the Asian Games represent.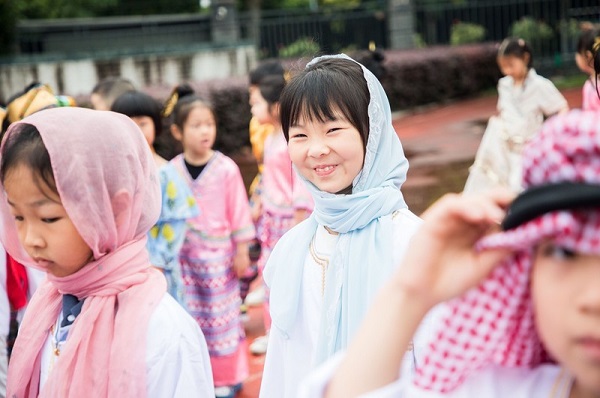 A girl smiles in exotic costume. [Photo/IC]
September 8, 2023

September 5, 2023

August 30, 2023