Moutai coffee collaboration brews up a storm as 'Liquor Latte' hits shelves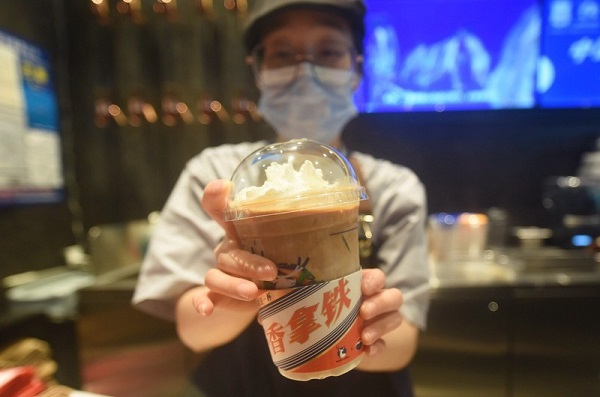 A barista presents a cup of "Liquor Latte". [Photo/IC]
The much-anticipated collaboration of Moutai Coffee, known as the "Liquor Latte," made its national debut on Sept 4.

The concoction, borne from a partnership between China's top liquor maker Kweichow Moutai and renowned coffee chain Luckin Coffee, has caused quite a stir among Hangzhou citizens.
The "Liquor Latte" is a unique fusion of rich coffee flavors and the deep, complex notes of Moutai liquor. The blend employs a base of creamy, bold coffee paired with Moutai's signature 'baijiu' spirit, known for its potent aroma and distinctive taste. The final product contains 53 percent vol of Moutai liquor, ensuring a rich and authentic experience for connoisseurs.
The alcoholic content remains below 0.5 percent vol, which means it is suitable for most coffee lovers, except for certain groups such as pregnant individuals, drivers, and those with alcohol sensitivities.
The launch of the "Liquor Latte" not only adds a new dimension to the coffee scene but also exemplifies the versatility of Moutai as it ventures beyond traditional drinking occasions and caters to a diverse audience.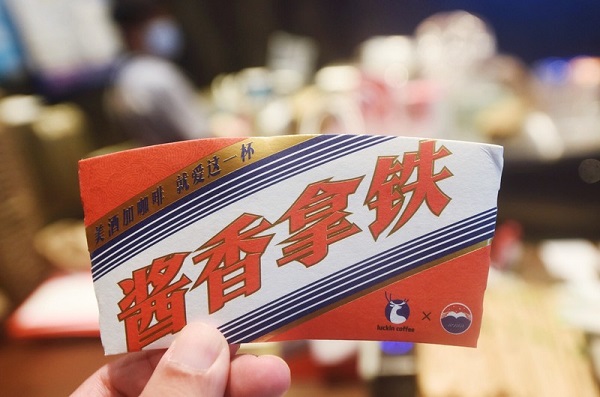 The sleeve for "Liquor Latte". [Photo/IC]

September 8, 2023

September 5, 2023

August 30, 2023