Hangzhou's Grand Canal museum set to reopen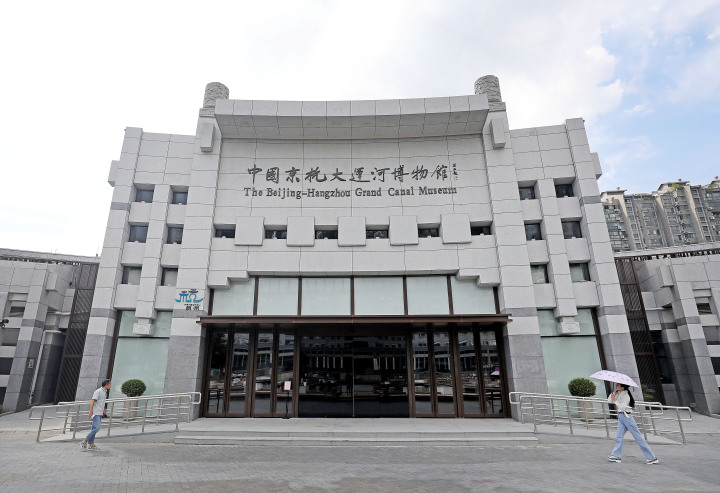 The Beijing-Hangzhou Grand Canal Museum. [Photo/tianmunews.com]
After four months of renovations, the Beijing-Hangzhou Grand Canal Museum, located on the east bank of the Gongchen Bridge in Hangzhou's Gongshu district, is poised for a fresh unveiling in mid-September.
The museum, with a total floor area of 10,700 square meters and an exhibition area spanning over 5,000 sq m, originally opened its doors on Oct 1, 2006 and boasts the nation's first museum dedicated to showcasing the history and culture of the manual canal.
The revamped museum accentuates the uniqueness of its location at the southern bank of the canal. It features innovative exhibition methods, offering a well-structured exhibition route with enriched exhibit content and an immersive visitor experience.
The new exhibition system comprises a permanent basic exhibition titled "Bridging North and South: The Grand Canal's Excavation, Evolution, and Influence", a permanent special exhibition titled "Prospering with the River: The Tale of the Grand Canal and Hangzhou City", a special exhibition titled "Grand Canal Conservation and Hangzhou's Elegance", and a digital experience area titled "The Grand Canal Data Control Room".
In total, over 600 items will be on display, several are which are making their debut, offering a diverse portrayal of the canal's past and present.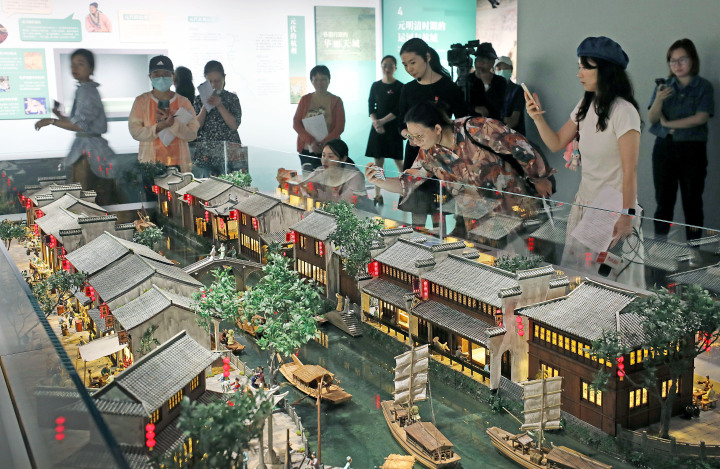 People look at miniatures of an ancient waterway. [Photo/tianmunews.com]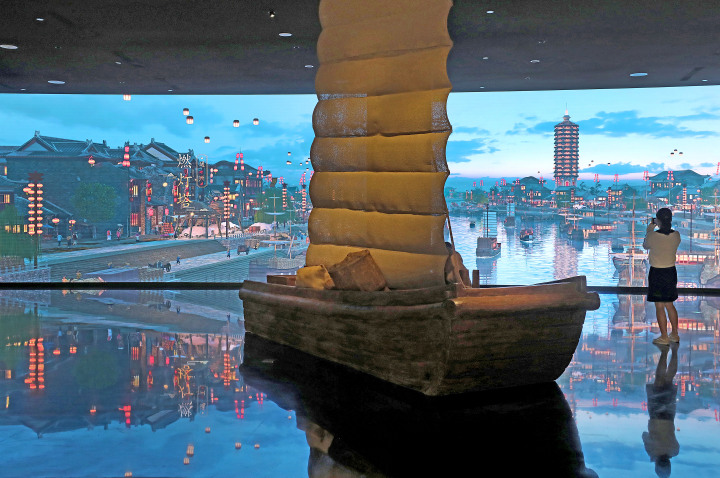 An immersive exhibition hall. [Photo/tianmunews.com]
August 30, 2023

August 25, 2023