Immersive 'shop and explore' at Hangzhou Asian Games 3D experience store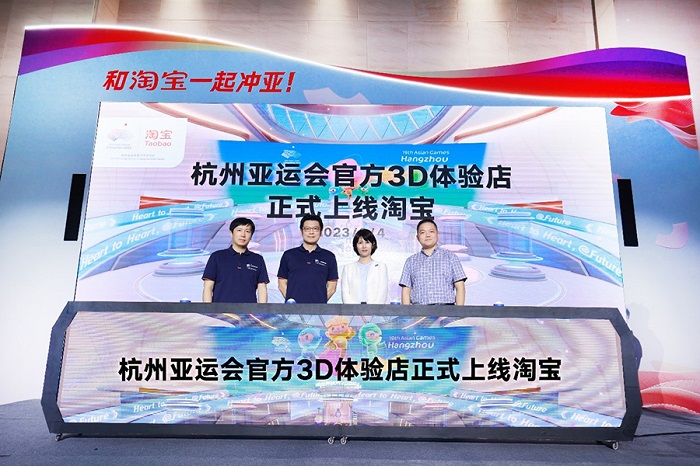 The first 3D experience store of the Games is launched on Sept 4 on Taobao, China's largest e-commerce platform. [Photo/hangzhou2022.cn]
The Hangzhou Asian Games Organizing Committee, in partnership with Taobao, opened its first 3D experience store on Sept 4, providing visitors with an immersive shopping experience for Asian Games merchandise.
Upon entering the experience store, visitors create a personalized digital avatar and use a digital joystick to navigate through the virtual space.
The 3D experience store consists of two floors. The first floor serves as an interactive area, displaying 3D renderings of select merchandise. Visitors can interact with these products by clicking on them. Examples include testing out a Bluetooth speaker or exploring Hangzhou's local culinary delights through interactive refrigerator magnets. The second floor features a concentrated display area for 57 different products, allowing visitors to view them in an immersive environment as well as try them on and test them.
Within the virtual world are also plenty of delightful surprises. Visitors can use a mystery box machine to receive discount coupons, interact with a color-coded piano to illuminate Hangzhou's famous Eight Scenic Spots, and engage in a game of hide and seek with the Hangzhou Asian Games mascots.
In December 2019, Alibaba Group became the official partner of the Hangzhou Asian Games, launching an official merchandise retail store of the Games on its e-commerce platform Tmall. The store offers a wide range of items, including badges, stationery, and stamps, to consumers worldwide. Once the Games commence, visitors holding tickets to specific events can visit the brick-and-mortar 3D experience store at the Olympic Sports Center.
Starting Sept 20, three days before the Games kick off, Taobao will introduce an interactive campaign to encourage users to predict the gold medalists, take virtual photos with famous athletes, and explore major attractions in Hangzhou within the virtual world.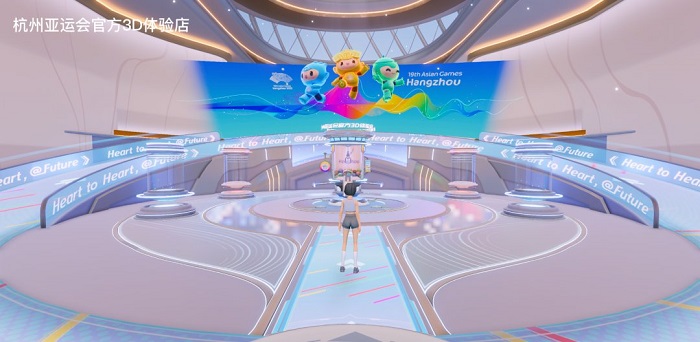 The user interface of the 3D store. [Photo/hangzhou2022.cn]
August 30, 2023

August 25, 2023