Hangzhou International Day opens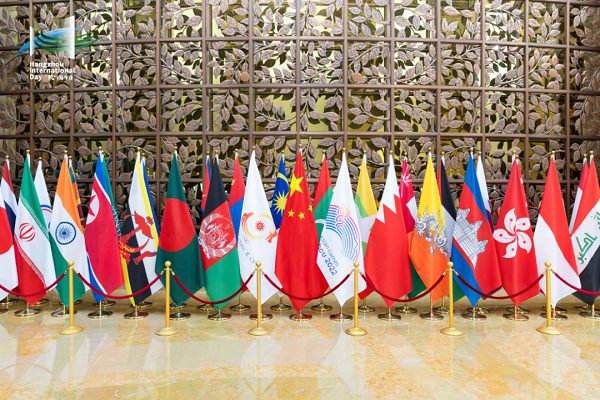 The sixth Hangzhou International Day commences on Sept 5. [Photo/WeChat account: ZASC2020]
The sixth Hangzhou International Day commenced on Sept 5, showcasing Hangzhou's active participation in the Belt and Road Initiative and the fruitful collaborations it has fostered with cities involved.
The event was graced by the presence of diplomatic representatives from 15 nations, including Cuba, Nicaragua, Spain, France, and Slovakia, international organizations, sister cities, and representatives from the Belt and Road Local Cooperation Committee.
Hangzhou's connection with the BRI is deeply rooted. In May 2017, the Chinese People's Association for Friendship with Foreign Countries, in collaboration with the Hangzhou municipal government within the framework of the World Cities Organization, jointly initiated the establishment of the Belt and Road Local Cooperation Committee, with its secretariat based in Hangzhou.
During this year's edition, Managua, the capital of Nicaragua, and Isfahan, Iran applied for membership in the Belt and Road Local Cooperation Committee.
"Hangzhou is a city of romance and beauty, one of my favorite cities. Since 2012, I have been committed to fostering friendly cooperation between China and Italy, which has given me a deeper understanding of Hangzhou," noted Maurizio Molinari, president of the Italy-China Friendship Association.
He highlighted that Hangzhou embodies the philosophy of a healthy lifestyle, and its advancements in fields such as education and artificial intelligence have placed it at the forefront of global development.
The opening ceremony also featured the promotion of the Hangzhou Aviation Economic Demonstration Zone and extended an invitation to the Second Global Digital Trade Expo.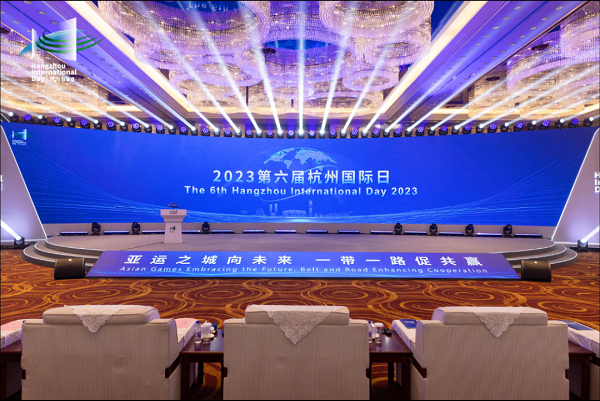 The sixth Hangzhou International Day commences on Sept 5. [Photo/WeChat account: ZASC2020]
September 8, 2023

September 5, 2023

August 30, 2023