Hangzhou offers streamlined tax refund process for foreign tourists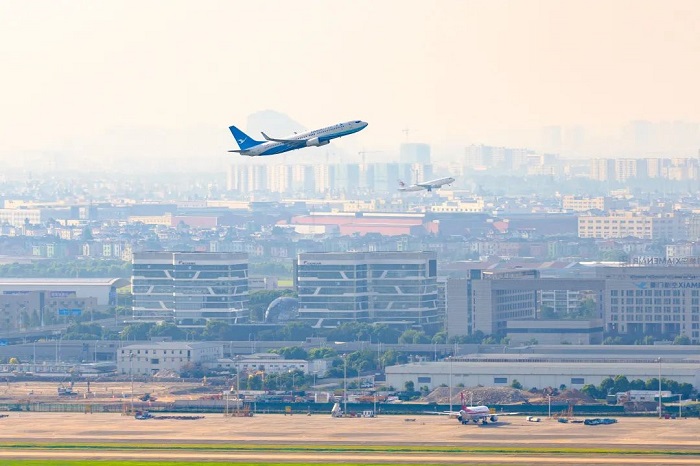 A plane departs from the Hangzhou International Airport in Xiaoshan district. [Photo/IC]
As the Hangzhou Asian Games approach, Hangzhou's tax authorities have rolled out a smart and convenient departure tax refund service to welcome guests from around the world.
The move is not only expected to improve the Asian Games experience as a whole, but also fuel a sustained recovery in consumer spending.
Departure tax refund self-service terminals have been installed at the Hangzhou International Airport in Xiaoshan district, offering multiple refund channels, including WeChat and Alipay, to provide foreign tourists with an intelligent, round-the-clock, and convenient tax refund experience.
When foreign tourists use the self-service terminals for online tax refund processing, they simply need to present their valid personal identification documents, such as a passport, along with the exit-customs-verified departure tax refund application form and sales invoice for the purchased tax refundable items. Following the bilingual prompts in Chinese and English provided by the self-service terminal, the process can be completed swiftly and effortlessly.
Hangzhou's local tax bureau has already deployed 20 such terminals at the airport, where the average refund process takes no more than three minutes.
Hangzhou's tax authorities have also been actively encouraging time-honored brands and Asian-Games-authorized shops to submit departure tax refund registration applications, which can move the tax refund process closer to purchasing.
One Singaporean tourist recently completed the tax refund process at the airport, saying, "Using the self-service terminal for tax refunds is really convenient!"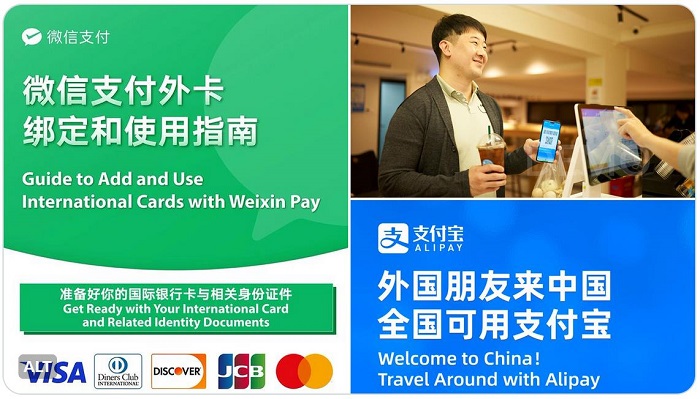 Alipay and Weixin Pay are available for consumption in Hangzhou. [Photo/IC]
October 18, 2023

October 16, 2023

October 9, 2023
October 16, 2023