Stunning panoramic Earth photos unveiled by Hangzhou's satellite company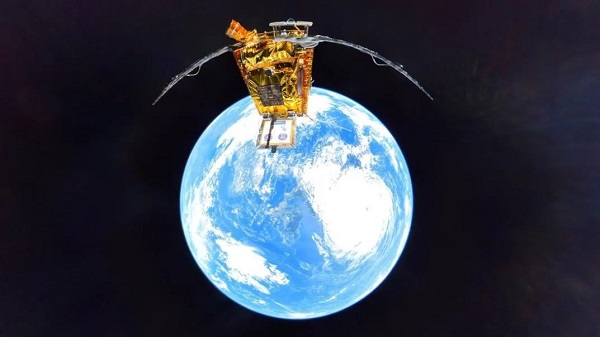 A panoramic photo of the Earth. [Photo/WeChat account: zhelihangzhou]
Star.Vision, headquartered in Hangzhou, unveiled a series of panoramic Earth photos titled "Space String" on Aug 31, offering a breathtaking view of Earth and a satellite in perfect celestial harmony.
The awe-inspiring images were captured using the tech company's groundbreaking space computational device, "String Edge AI", while orbiting at an altitude of approximately 500 kilometers.
The intricate process involved various cutting-edge operations, including image fusion, high dynamic range, and target recognition, all skillfully executed during its orbital mission. The company's research team emphasize that the visuals, seemingly surreal in their beauty, were entirely autonomously captured by the satellite, without any artificial enhancements added in post-production. Moreover, the unique collection of visuals will integrate into terrestrial space computing devices like VR equipment, providing viewers with an even more immersive experience that transports them to the heart of the action.
In publicly available data, low-earth orbit remote sensing satellites have a range of up to 300 km for capturing images. However, "String Edge AI" not only captures Earth's landscapes but also simultaneously incorporates imagery of the satellite itself, Earth, and the surrounding cosmos. The achievement is akin to crafting a panoramic map of a specific celestial zone, offering engineers a wealth of data for interpretation, enabling fresh perspectives and theories.
Wang Chunhui, CTO of the company, once stated, "Just as Apple ushered us into the era of mobile computing with smartphones, and Amazon introduced us to the age of cloud computing, Star.Vision's Space String is set to propel us into an era of space computing. The first manifestation of the computing era means people no longer need to spend $50 million to journey into space; they can now experience a spacewalk right from the comfort of Earth's surface, immersing themselves in the extraordinary."
Established in 2021, Star.Vision has independently developed an array of groundbreaking projects, including the Wonder Journey series of satellites, Synthetic Aperture Radar Satellites, and a Space-based IoT system, among others.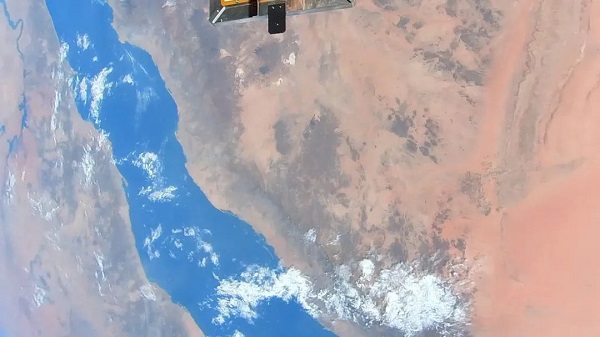 Part of the series of the panoramic photos. [Photo/WeChat account: zhelihangzhou]
October 18, 2023

October 16, 2023

October 9, 2023
October 16, 2023