New landmark spruces up Hangzhou skyline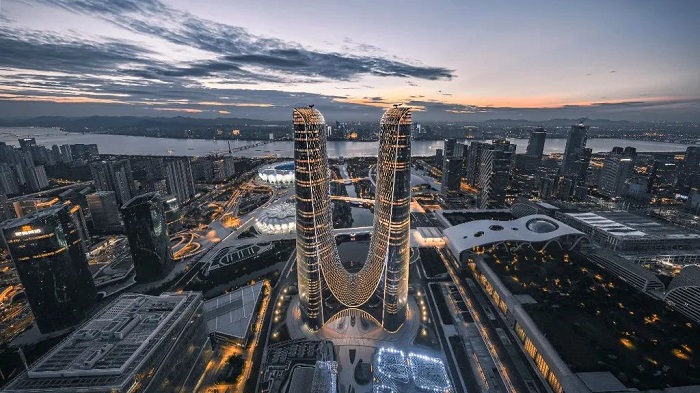 The Hangzhou Century Center at sunset. [Photo/WeChat account: hzfbwx]
The Hangzhou Century Center, an auxiliary project for the Hangzhou Asian Games and a major undertaking for Zhejiang province, was officially inaugurated on Sept 17, local media outlets reported.
Shaped like the letter "H," the Hangzhou Century Center stands at a towering 310 meters, making it the tallest building in Hangzhou and a prominent feature on the skyline along the Qiantang River, adjacent to the Hangzhou Olympic Sports Center, the main venue of the 19th Asian Games.
The Hangzhou Century Center boasts a total construction area of roughly 530,000 square meters, comprising two iconic twin towers and 80,000 square meters of commercial facilities.
The structures offer a diverse range of amenities, including Class A office spaces, upscale hotels, executive offices, and high-end experiential retail spaces.
The project represents a significant milestone in Hangzhou's architectural landscape.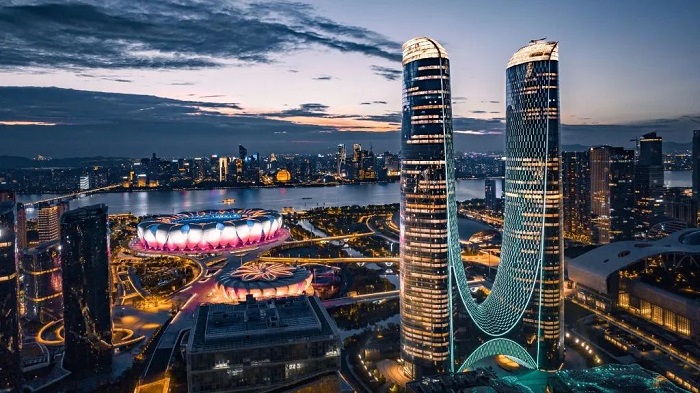 The Hangzhou Century Center is adjacent to the Hangzhou Olympic Sports Center, the main venue of the 19th Asian Games. [Photo/WeChat account: hzfbwx]
September 20, 2023

September 15, 2023

September 13, 2023