Hangzhou unveils 10 premium city tour routes for media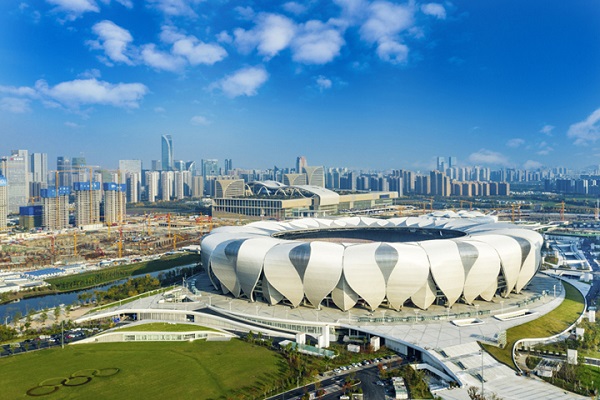 A bird's-eye view of Hangzhou. [Photo provided to ehangzhou.gov.cn]
In an effort to help domestic and international media gain a deeper understanding of the Asian Games host city, Hangzhou has launched 10 city tour routes for the media, which are now open for booking.
The 10 routes cover a wide range of themes, including economic development, social governance, culture, history, and ecology. Reporters can go from the West Lake Museum to cultural landmarks along West Lake in the "West Lake Dream Exploration Route", from the Liangzhu Museum to the Liangzhu Ancient City Ruins Park in the "Origin of Civilization Route", and from Wulin Square to the ancient town of Tangxi in the "Canal Time Route".
The routes primarily focus on Hangzhou, with support from five co-host cities in Zhejiang province, namely Ningbo, Wenzhou, Huzhou, Shaoxing, and Jinhua. In total, there are 30 routes and five cultural activities, which include the Impression West Lake cultural show, night canal cruises, and a cultural exploration at the Hangzhou Branch of the China National Archives of Publications and Culture.
On Sept 18, online bookings for the media tours were opened via the official website of the 19th Hangzhou Asian Games. Reporters can also make reservations at the Media Main Center information desk (for registered Asian Games media only) or the City Interview Media Service Center (Hangzhou Zhijiang Hotel) to arrange their tours.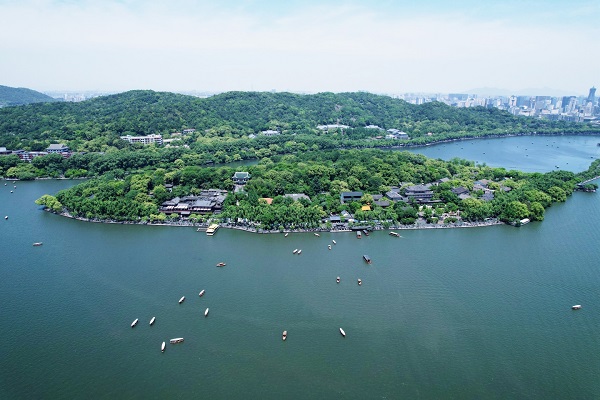 The West Lake. [Photo/IC]
September 20, 2023

September 15, 2023

September 13, 2023