National scenic spot exhibition opens in Hangzhou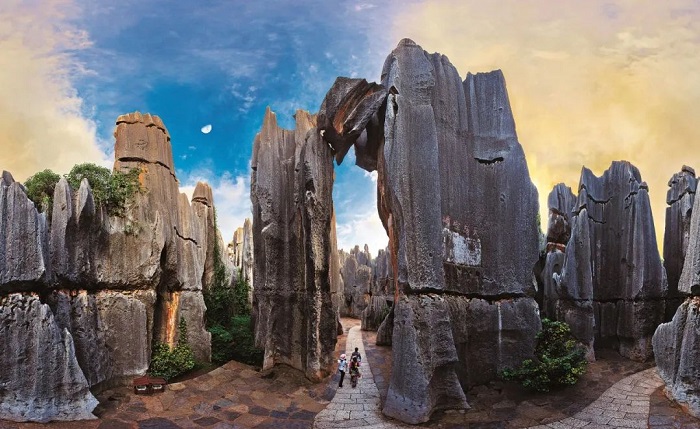 The Stone Forest in Yunnan province. [Photo/WeChat account: zjforestry]
Hangzhou residents and tourists from all over the world were treated to a national scenic spot exhibition starting Sept 20, local media outlets reported.
The exhibition, by sharing stories of China's most enchanting scenic areas, national parks, and world heritage sites, aims to showcase the achievements of the country's natural conservation efforts to the world.
The exhibition features 46 tourist attractions, including Hangzhou's West Lake, Wuhan's East Lake, Yunnan's Stone Forest, Xiaoshan's Xianghu Lake, and Quzhou's Jianglang Mountain.
Using immersive displays, art, digital technologies, and visual storytelling, the exhibition allows domestic and international visitors as well as athletes and reporters from around the world to experience and understand the beauty of China's natural landscapes.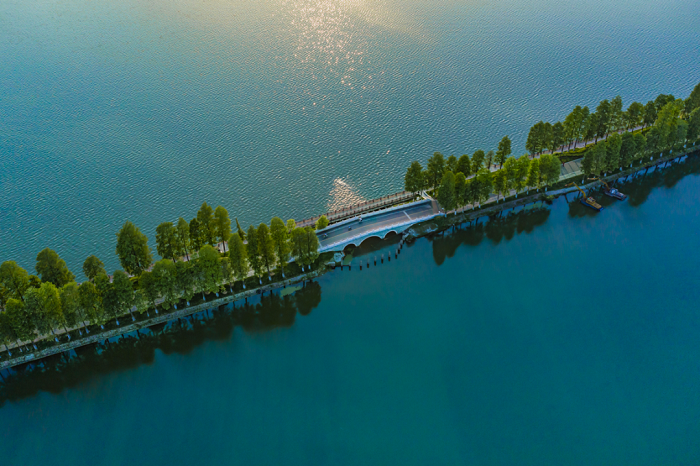 The East Lake in Wuhan, Central China's Hubei province. [Photo/WeChat account: zjforestry]
Stepping into the West Lake exhibition area, visitors not only find themselves immersed in the classic and elegant landscapes of Jiangnan gardens, but they also get to experience the "Four Elegances" from the Song Dynasty (960-1279), namely burning incense, making tea, arranging flowers, and hanging paintings.
At the Yunnan Stone Forest booth, eight talented Yi minority girls performed the well-known Ashima song and extended a warm invitation to visit Stone Forest with free tickets.
Visitors can expect surprises on-site, such as tickets, souvenirs, and various trendy items. There's even a digital tour guide to navigate the exhibition, featuring various cultural performances.
Exhibition dates: Sept 20 to 24
Exhibition venue: No 33 Hangyang Street, Wulin Constellation
September 15, 2023

September 13, 2023

September 5, 2023