Hangzhou Asian Games opening ceremony receives praise from Asian Olympic Council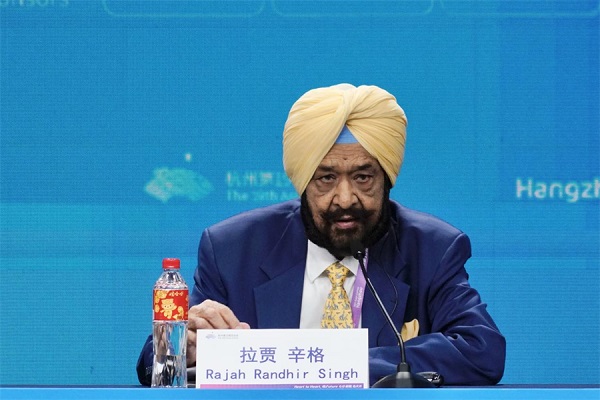 Raja Randhir Singh, acting president of the Olympic Council of Asia, praises the event. [Photo/hangzhou2022.cn]
The Hangzhou Asian Games dazzled the world on Sept 23 with a spectacular opening ceremony.
Raja Randhir Singh, acting president of the Olympic Council of Asia, praised the event, calling it "phenomenal" and "the best opening ceremony" he's ever seen.
Singh commended the organizers for their incredible efforts, noting the seamless and orderly exit of the 70,000 spectators in just 40 minutes. He expressed excitement about the performances he expects from Asian athletes during the Games, highlighting the facilities and logistical support provided.
Wei Jizhong, honorary vice-president of the OCA, also commended the flawless execution of the ceremony and the efficient evacuation of the massive crowd. He praised Hangzhou's digital command system for its role in making the feat possible.
With a green light signaling their departure, spectators left the venue in an organized manner. Additionally, Hangzhou arranged special subway services near the stadium, further facilitating the swift exit of attendees.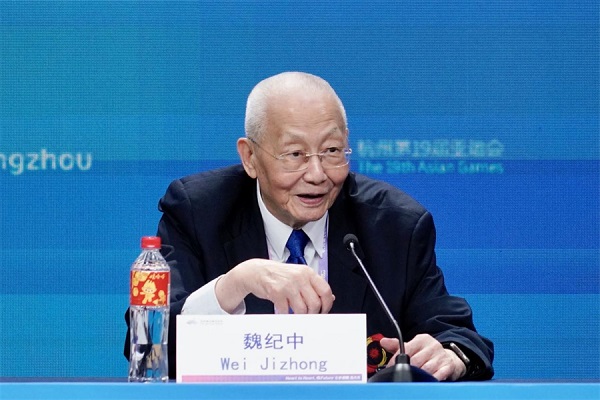 Wei Jizhong, honorary vice-president of the OCA, commends the flawless execution of the ceremony and the efficient evacuation of the massive crowd. [Photo/hangzhou2022.cn]
September 23, 2023

September 23, 2023

September 15, 2023
September 23, 2023