Cultural Showcase| Have you 'pinned' yet? Craze for collectible badges at Hangzhou Asian Games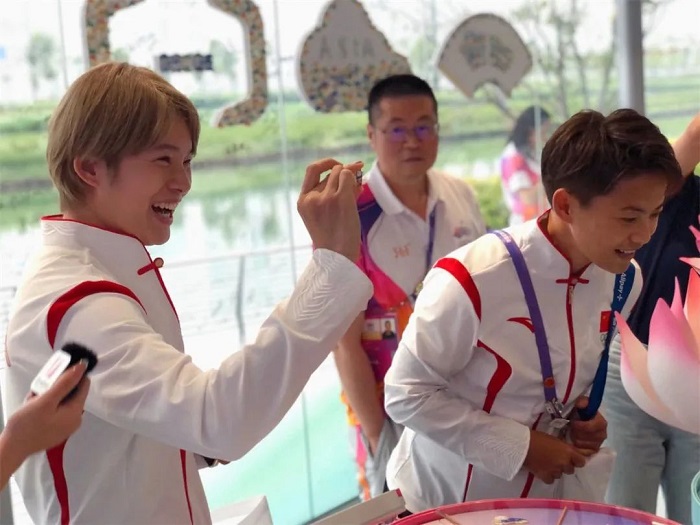 An athlete from the Chinese team shows her badge. [Photo/WeChat account: xiaoshanribao]
During the Hangzhou Asian Games, the term "pin trading" has become a hot topic on social media. Many volunteers and staff have proudly displayed a wide variety of the Games' badges, showcasing their achievements.
Pin trading typically refers to the exchange of badges. The small, exquisite badges are beloved for their durability and collectible nature, making them an ideal keepsake. At various major international sporting events, athletes, staff, and spectators collect badges of all shapes and sizes. Pin trading follows the principles of "exchange only, no selling", allowing people to convey their mutual appreciation through badge exchanges.
In recent days, while working at the Main Media Center, reporters have occasionally been asked if they're interested in trading pins. The most coveted item by far is the MMC badge from media bags. There are two versions of the badge, with one featuring a movable camera, making it the most popular. Since MMC badges are not available for sale to the public, they have become some of the most sought-after badges.
Another popular badge is the official badge of the Olympic Council of Asia. Its design, featuring a sun and a dragon, perfectly aligns with Chinese aesthetics. The sun on the badge can rotate, adding to its uniqueness. According to a volunteer, simply displaying the badge allows people to trade for any badge they want.
In the official merchandise store at the Main Media Center, several types of badges sold out early. One category included limited-edition badges, such as those from the festival series or the opening and closing ceremonies, with each design having only a few thousand pieces available.
Another category features badges with cute designs. For instance, the Asian Games mascots were designed in various outfits, often combined with traditional culture. Some badges incorporate sports from the Song Dynasty (960-1279), such as shot put and sumo wrestling, making them highly sought-after among collectors.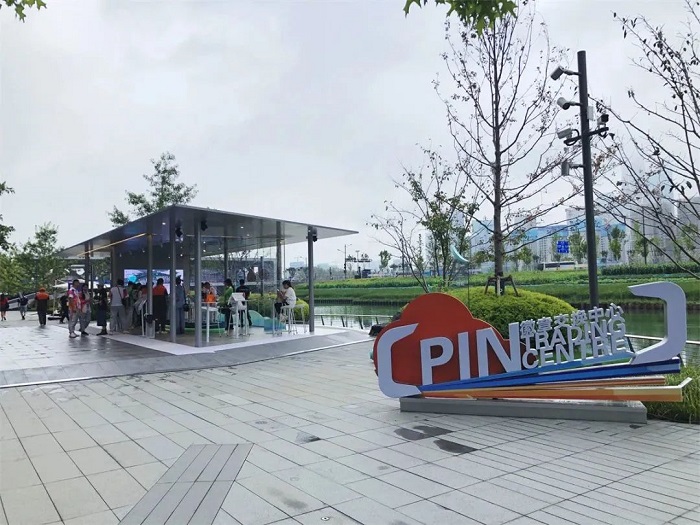 The pin trading center at the Hangzhou Asian Games Main Media Center. [Photo/WeChat account: xiaoshanribao]
September 23, 2023

September 23, 2023

September 15, 2023
September 23, 2023