Xiling Seal Art Society celebrates 120th anniversary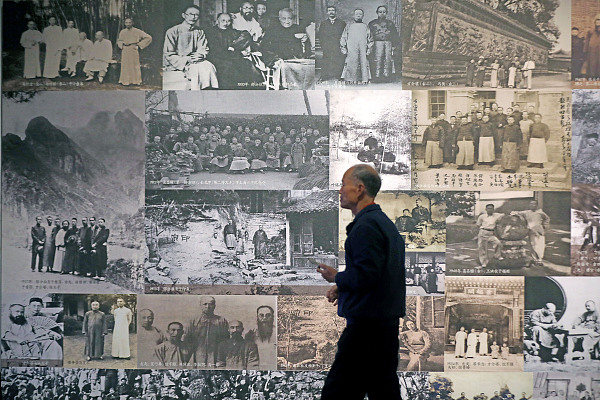 A visitor takes a look at the exhibits. [Photo/VCG]
A series of exhibitions celebrating the 120th anniversary of the establishment of the Xiling Seal Art Society opened near West Lake in Hangzhou on Nov 8, drawing flocks of visitors.
The exhibitions feature the Xiling Seal Art Society 120th Anniversary Achievement Exhibition, Society Members' Artworks Exhibition, and the Selected Exhibition of Donated Artworks from 2019 to 2023.
In addition, another two exhibitions are being held concurrently, namely the 2023 International Seal Art Society Exhibition at the Hangzhou Academy of Fine Arts and the "Four Famous Seal Artists from Cong Cui Tang" Exhibition at the Zhejiang Art Museum.
The series of exhibitions not only reflects the achievements of the Xiling Seal Art Society over the past 120 years, but also showcases the creative spirit and contributions of nearly all of its members since its establishment.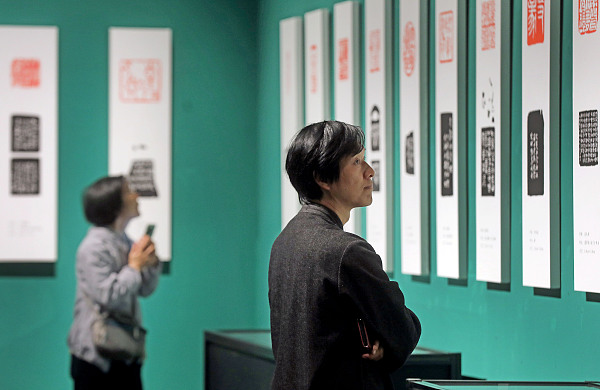 Visitors take a look at the exhibits. [Photo/VCG]
November 8, 2023

November 7, 2023

November 3, 2023
October 16, 2023