Hangzhou achieves megacity status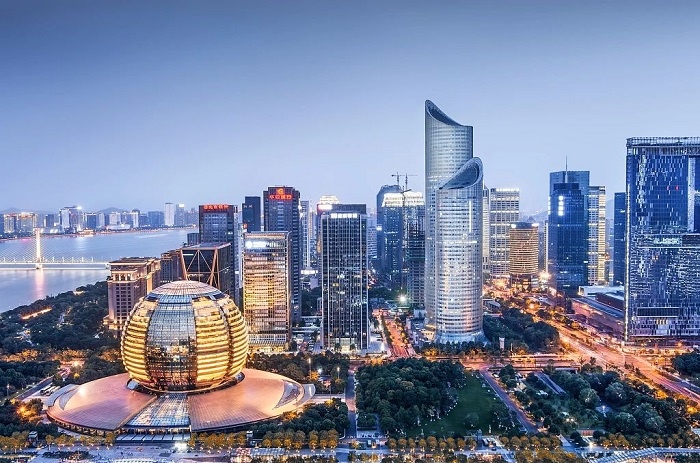 A bird's-eye view of the Qianjiang CBD in Hangzhou. [Photo/thepaper.cn]
Hangzhou, capital of East China's Zhejiang province, was recently recognized as China's 10th megacity, marking a significant milestone in the city's development.
According to the classification system, cities with a permanent population ranging from 5 to 10 million in the urban area are categorized as supercities, while those surpassing 10 million inhabitants are recognized as megacities.
Recent statistics from 2022 reveal that Hangzhou's urban population stands at 7.09 million, with an additional 2.931 million temporary residents in the urban area, resulting in a total urban population exceeding 10 million.
Hangzhou joins the ranks of megacities Shanghai, Beijing, Shenzhen, Guangzhou, Chongqing, Chengdu, Tianjin, Dongguan, and Wuhan.
The elevation to megacity status is an embodiment of Hangzhou's modernization and its growing influence on the surrounding region.
A city's ability to accommodate a large permanent population places higher demands on it, compelling it to harness robust economic and industrial strength. This, in turn, facilitates the creation of more and better jobs while fostering enhancements in infrastructure and public services. Ultimately, this transformation promises a higher quality of life for local residents.
November 13, 2023

November 3, 2023

October 25, 2023
October 16, 2023