Qiantang district's initiative for overseas students' entrepreneurial success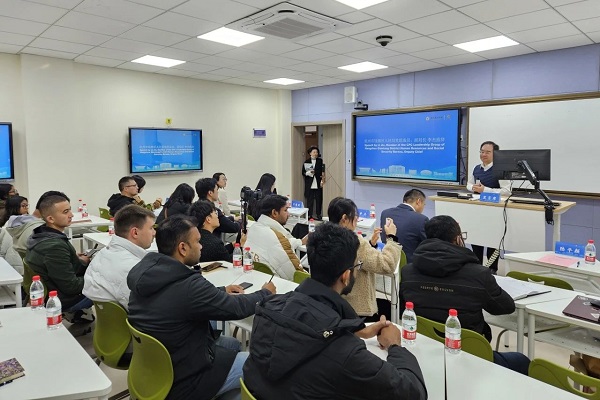 International students attend a business training session in Qiantang district, Hangzhou. [Photo/WeChat account: qiantangrenshe]
Qiantang district in Hangzhou launched a youth innovation and entrepreneurship growth camp for international students on Nov 15 at the local Zhejiang Sci-Tech University.
Over 30 students from more than 10 countries, including Russia, Bangladesh, and Turkmenistan, gathered to learn about entrepreneurial policies, enrich their knowledge, and accumulate entrepreneurship experience.
During the course, international students not only have the opportunity to visit and study successful alumni enterprises and learn about visa policies, but also receive guidance from entrepreneurial mentors. Following the completion of the program, each participant is required to submit a detailed business plan as homework, presenting their entrepreneurial project. Expert evaluations of the plans serve as a rigorous benchmark, ensuring every student passes the "first entrepreneurial challenge".
Mustakim Sobirov from Tajikistan, a graduate from Zhejiang Sci-Tech University, exemplifies the success of Qiantang's initiative for international students. His entrepreneurial project, a Belt and Road cross-border trade platform, has attracted over 500 factories, with a steady increase in orders.
"Due to the enhanced cooperation and exchanges between Central Asian countries and China in trade and culture, China's development and the supportive policies in Hangzhou, I brought my family to Hangzhou this April. I plan to stay and carve out a career here for the next 10 years," said Sobirov.
Qiantang district, being one of the most youthful and vibrant innovation zones in Hangzhou with 14 universities and a community of 250,000 students and teachers, recognizes the pivotal role that college students play in innovation and entrepreneurship. This year, the district has seen the establishment of 710 start-ups by college students, contributing to a cumulative total of over 6,700 ventures.
Any international student who has graduated within the past five years and starts a business in Qiantang district has the opportunity to apply for non-repayable financial support ranging from 50,000 yuan ($6,889.5) to 200,000 yuan, just like other local graduates.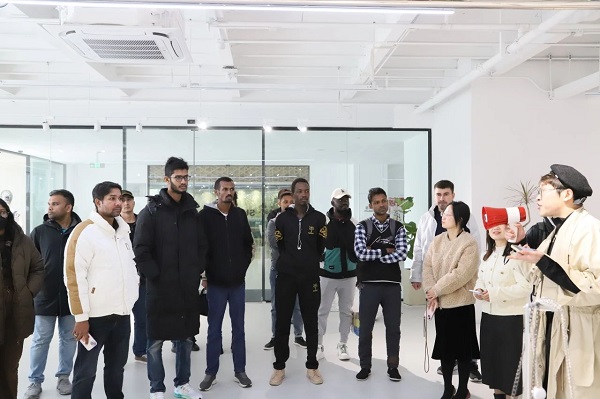 International students attend a business training session in Qiantang district, Hangzhou. [Photo/WeChat account: qiantangrenshe]
November 15, 2023

November 3, 2023

October 25, 2023
October 16, 2023