Affordable hot pot delight in Zhengyuan Farmer's Market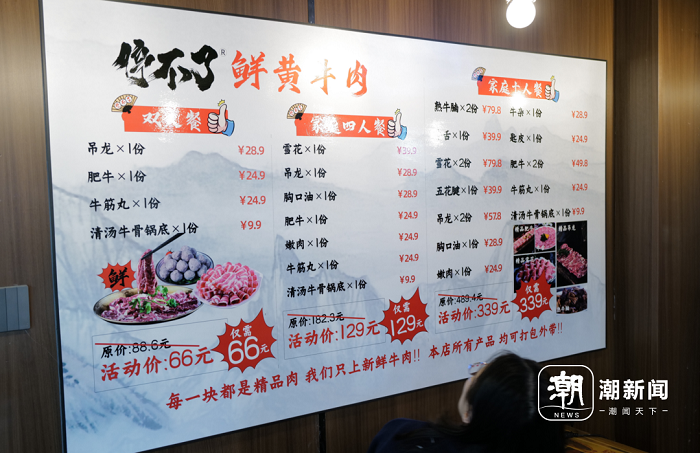 The menu. [Photo/zjol.com.cn]
Nestled within Zhengyuan Farmer's Market in the western part of Hangzhou, a new hotspot is making waves among local foodies.
Unveiled on Oct 25, the eatery might escape your notice if you're not familiar with the market's layout: Enter through the east gate, and you'll find it situated on the left.
At the heart of the menu is freshly-sliced beef sourced from Guizhou province. The real kicker? You can snag a combo of two at just 66 yuan ($9.1) or 10 at 339 yuan – roughly 30 yuan per person.
And here's the twist – vegetables are not included. Instead, customers are encouraged to purchase fresh produce from nearby farmer's stalls, handing them over to the chef for expert processing.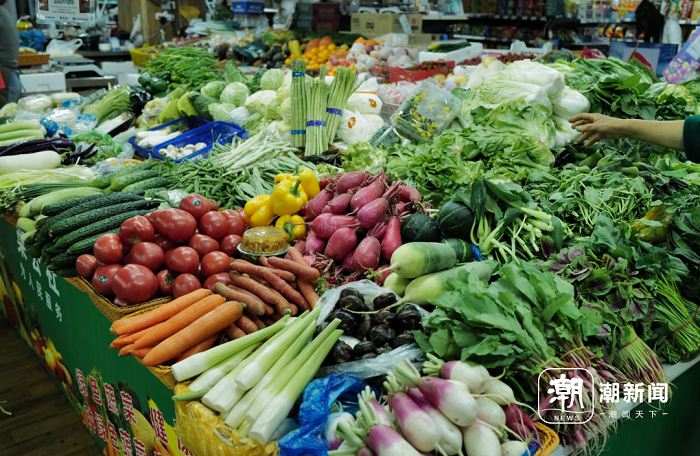 Vegetables sold by nearby vendors. [Photo/zjol.com.cn]
With a solid 4.5 out of 5 stars on the Dianping app, the reviews speak volumes. According to one user, the freshly-sliced beef is exceptionally tender and flavorful. A brief dip in the hot pot, paired with personalized sauces and either sesame or peanut butter, elevates the taste to perfection.
The establishment is also the sole vendor offering ready-to-eat crispy fish – a delightful and distinctive choice within the market. Many customers, busy shopping for veggies, couldn't resist grabbing some crispy fish for a takeout treat.
Granted, an open-air hot pot haven in a bustling market may lack a refined ambiance. Tables are snug, contributing to an overall lively, if not a bit chaotic, atmosphere.
However, if you're on the lookout for an authentic, no-frills hot pot experience at an unbeatable price, this hidden gem deserves a spot on your radar.
Address: No 277, Fengtan Rd, Gongshu district, Hangzhou.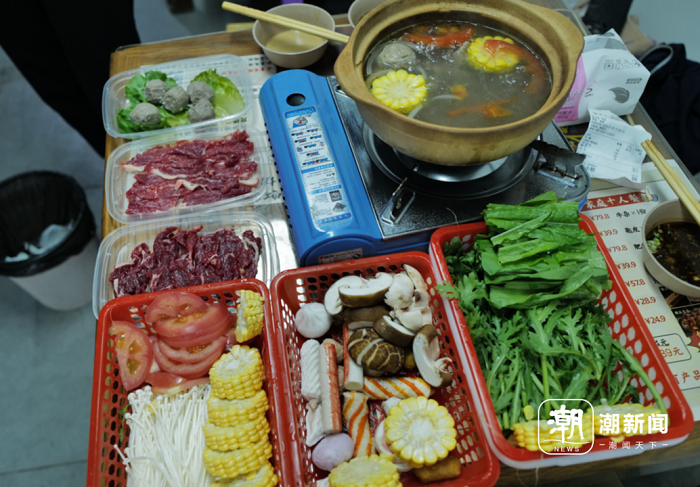 A treat with beef served by the store and vegetables bought from nearby stands. [Photo/zjol.com.cn]
November 15, 2023

November 3, 2023

October 25, 2023
October 16, 2023