17th China Brand Festival 2023 opens in Hangzhou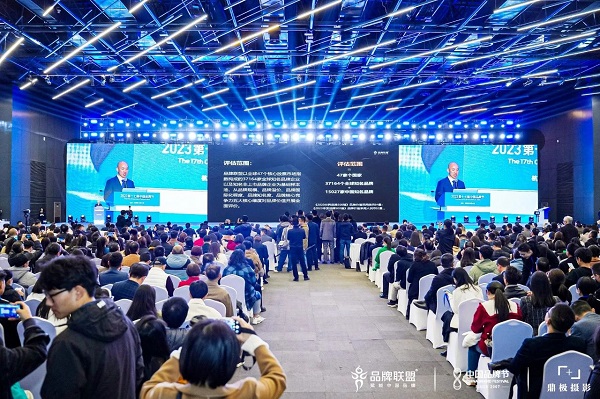 The 17th China Brand Festival kicks off in Hangzhou on Nov 18. [Photo/WeChat account: zjdsw_zjcom]
The 17th China Brand Festival, titled "Resilience and Soar", kicked off in Hangzhou on Nov 18, local media outlets reported.
This year's event is intended to consolidate more wisdom and strength, collectively explore new opportunities, and confront global challenges in order to foster Chinese brands with even greater international influence.
The diverse array of activities will continue until Nov 20, and there will be nearly 30 parallel forums focusing on consumer investment, urban branding, and digital marketing. Renowned corporate leaders and experts from various fields gathered in Hangzhou to provide insights into the development of Chinese brands and Hangzhou's urban brand.
Hangzhou is currently at a critical juncture, amplifying the benefits of the Asian Games, building itself into a metropolis, and advancing modernization. During the event, representatives from various sectors delivered keynote speeches. Corporate leaders discussed leveraging the Asian Games to enhance the global influence of Chinese brands.
Simultaneously, during the event, several awards, aiming to elevate the overall strength of Chinese brands, were announced, including the 2023 China's Top 500 Brands, China's Top 500 Brand Experts, and China's Top 500 Chief Brand Officers.
This year marks the first time the China Brand Festival has been held in Hangzhou. Prior to this, the festival had been held for 16 consecutive years in various cities such as Beijing, Qingdao, and Dalian. Previous sessions received over 5,000 attendees on average, with the most popular session receiving over 18,000 people.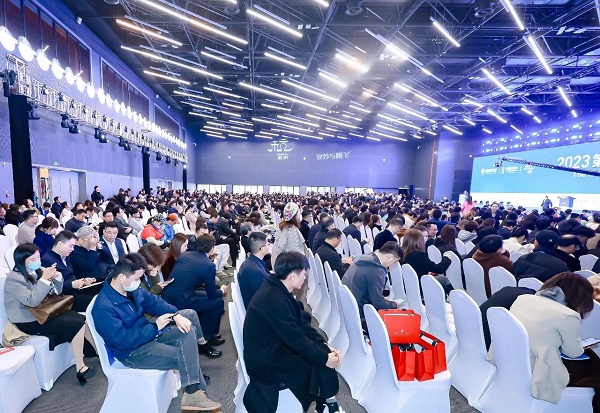 The 17th China Brand Festival kicks off in Hangzhou on Nov 18. [Photo/WeChat account: zjdsw_zjcom]
November 15, 2023

November 3, 2023

October 25, 2023
October 16, 2023