Vibrant night school scene emerges in Hangzhou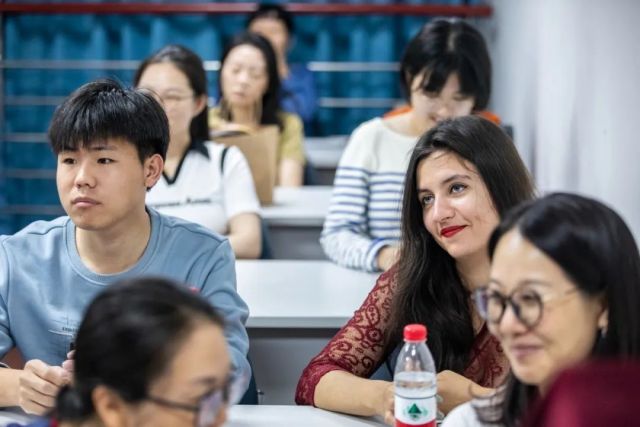 A Hangzhou dialect class is attended by a foreign student. [Photo/hangzhou.com.cn]
In a city where daytime hustle transitions seamlessly into evening classes, Hangzhou's young professionals are embracing nighttime learning.
Many young people are now opting to attend night schools. What courses do these schools offer? How do people enroll? Let's have a look!
Starting in September this year, the Zhejiang Provincial Cultural Center launched the public art school's autumn series of free courses.
Aside from the immensely popular beauty and makeup class, there are also 69 other courses, including cello, violin, Latin dance, ballet, Hangzhou dialect, organization and storage, calligraphy, traditional Chinese painting, Peking Opera, photography, and traditional Chinese button knot techniques.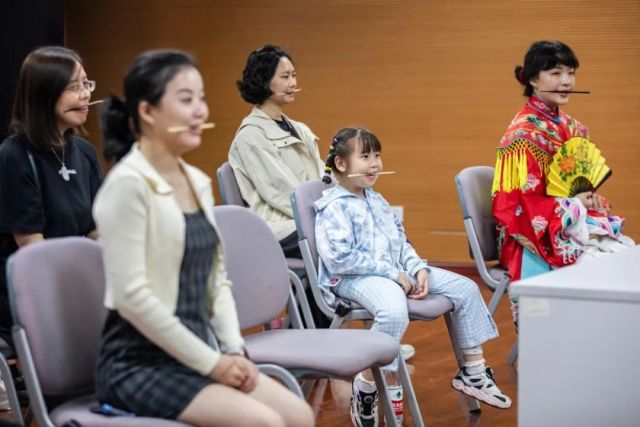 Students in a Peking Opera class bite chopsticks to practice making sounds. [Photo/hangzhou.com.cn]
Each of the courses consists of around eight classes, with one class per week. The most popular classes, often requiring quick action to secure a spot, are mainly held from 7:00-8:30 in the evening, earning them the nickname "night schools".
Registration for public courses is currently done through the "Zhejiang Culture Circle" mini-program embedded within WeChat, and enrollment is determined through a random draw.
According to the registration page, the beauty and makeup class received a staggering 1,700 applicants with just 30 available slots. The majority of night school attendees are people born after 1990.
However, in recent days, the organizer has released a seize-the-opportunity guide. If students are absent, staff will make a tally, using any available slots as trial class opportunities. People who missed out on the initial draw can stay tuned to the organizer's official Xiaohongshu account or call the hotline +86-571-87083278.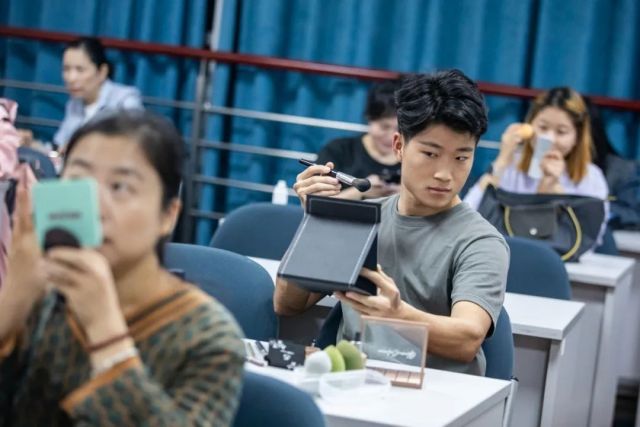 Students practice in a beauty and makeup class. [Photo/hangzhou.com.cn]
November 23, 2023

November 15, 2023

November 3, 2023
October 16, 2023