NPC deputies call for promoting Hangzhou coupon model nationwide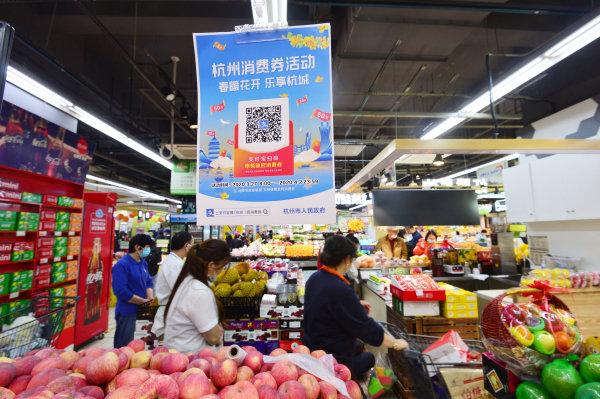 Residents in Hangzhou, capital of East China's Zhejiang province, are able to use coupons released on Alipay to consume. [Photo/zj.zjol.com.cn]
Deputies to the third session of the 13th National People's Congress (NPC), China's top legislature, recently proposed promoting the Hangzhou coupon model nationwide in a bid to revive the economy.
Hangzhou, the capital of East China's Zhejiang province, released coupons via Alipay in an effort to stimulate the economy, which has slowed due to the novel coronavirus outbreak.
The coupon policy turned out to be effective and won the approval of NPC deputies, with Yu Xuewen, an NPC deputy and chairman of Zhejiang Gengxiang Organic Tea Development Co Ltd, suggesting it be used by small shops around the nation.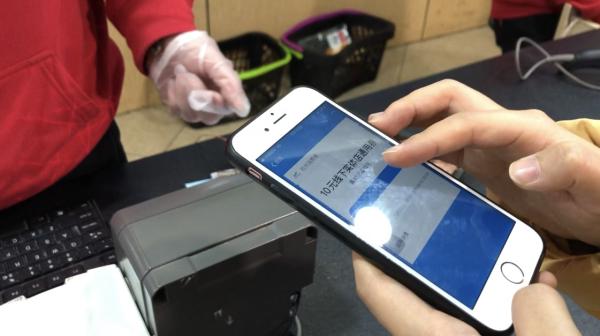 A customer uses a coupon on Alipay to buy something at a shop in Hangzhou. [Photo/zj.zjol.com.cn]
Xi Wen, an NPC deputy and chief anchor of Zhejiang Satellite TV, also praised Hangzhou's efforts to develop the health code system and the coupon policy in his proposal. He suggested that other cities make uses of the two systems as well.
Xiao Gang, former president of the China Securities Regulatory Commission (CSRC) and a member of the national committee of Chinese People's Political Consultative Conference (CPPCC), said that digital coupons played an important role in increasing consumption and helping small shops recover from the epidemic.
Such calls from deputies were praised by Alipay, a digital payment arm of Alibaba.
Hu Xiaoming, CEO of Ant Financial, a financial arm of Alibaba, announced at the Alipay Partner Conference on May 20 that shops can also introduce coupons using Alipay in addition to the government coupons.
"We will give priority to small shops looking to release coupons on Alipay," Hu said, "we hope to help 40 million small shops establish an online presence over the next three years by tapping into digital technology."
August 4, 2023

July 27, 2023