2,022 swimming lovers cross Qiantang River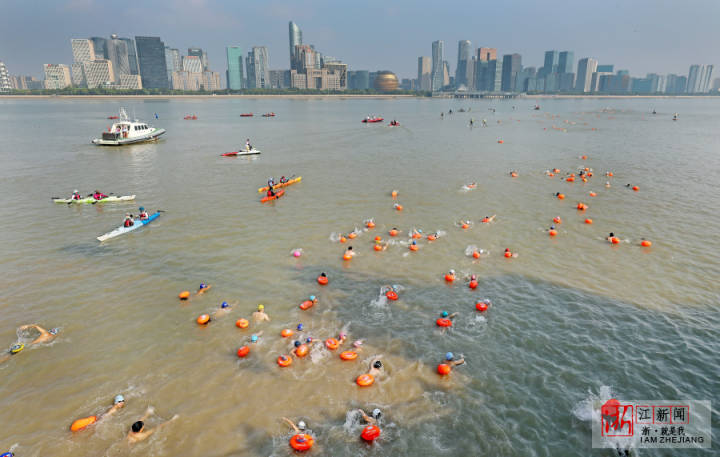 A total of 2,022 swimming lovers gather in Hangzhou to take part in the 2022 Qiantang River crossing competition on Aug 21. [Photo/zjol.com.cn]
A total of 2,022 swimming lovers braved the scorching heat and gathered in East China's Hangzhou to take part in the 2022 Qiantang River crossing competition on Aug 21, local media outlets reported.

This year's edition, dubbed the "hottest" crossing competition ever with the highest temperature and a record 2,022 participants, including 100 professional and 1,922 amateur swimmers, features a 1,200-meter one-way course from the south bank to the north bank of Qiantang River.
Li Jiakai, a student at the Zhejiang University of Finance and Economics, was the first to get ashore among the group of young professionals.
"This is my fourth time swimming across the Qiantang River and the first time I have won first place. The second player behind me was first for the last two years. I am very happy to turn the tables this time," Li said.
August 4, 2023

July 27, 2023